6 Popular Baby Nursery Design Trends
When choosing how to decorate your nursery, the possibilities are endless, and there are several nursery design trends to consider. Inspiration can be found in full neutrals, bold pops of color, or wallpapers ranging from the elegant to the quirky. When newly designing or even revamping your nursery space, it's important to strike a balance between what will bring your child joy and what will still be enjoyable to you, the adult who's going to be hanging out in that room just as much! In the world of Pinterest and Instagram, there are tons of places to look for design ideas. But to help you beat the scroll burn out, we've rounded up a handful of the hottest nursery design trends of this year to help stimulate your creative side.
Nursery Design Trends
Nature Lover
A Nursery Trends Report from Rated People found that 'woodland' was among the top three most-pinned nursery themes on Pinterest, and for good reason—there's nothing like the soothing, serene atmosphere of a magical forest to keep your child entertained and to keep adults at ease (all without any of the bugs, and you get to go sleep in your own bed at the end of the day!).
The broader nature theme is a perfect opportunity to get creative, with several directions you can go in—are you into lush greenery or more of a desert theme? Are we dealing with the kind of forest you'd find along the east coast, or an abundant rainforest? Is your forest enchanted? Have fun playing with leaf-patterned wallpapers, working with animal stencils, and picking out nature-inspired blankets.
Monochromatic Motif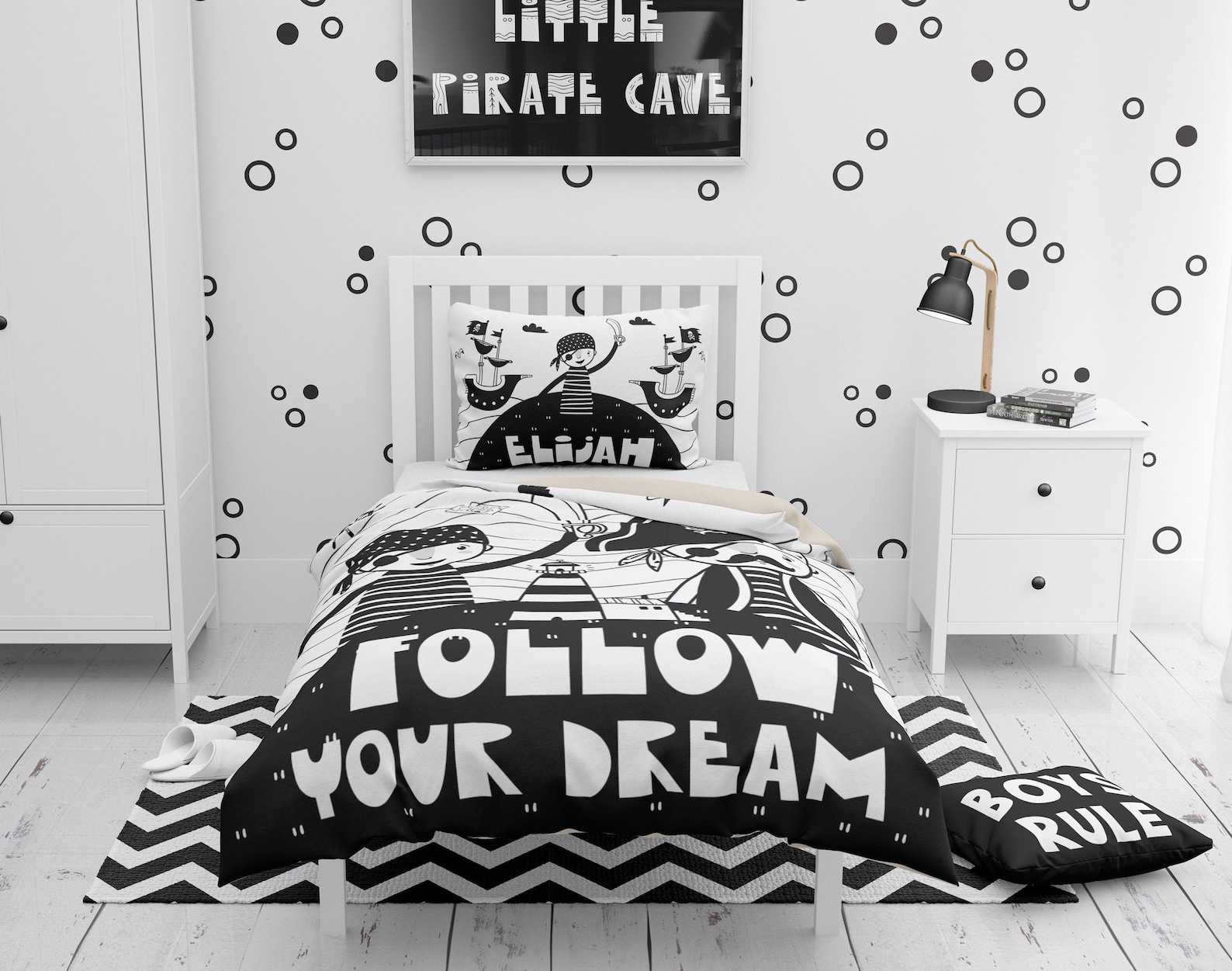 Choosing a single color and turning it into a theme is one secret way to keep things easy when designing your nursery or toddler room, while having the end result look incredible. Experiment with matching bedding to your wall color, incorporating a matching rug, coordinating wall decorations, and a monochromatic mobile. A monochrome room is elegant without the hassle. If getting a perfect match is too stressful, don't worry—you can also opt for a design theme that uses several shades of the same color, such as this pretty in pink nursery.
Go Green
Rated People's nursery trend report also found that green was among the top 10 nursery design trends for 2022. This gender-neutral color is relaxing and can be taken in several fun directions, from nautical seafoam green to glamorous emerald. A quick scroll through Pinterest shows that soothing sage green is a particularly popular color for the year, bringing a moment of zen to any room.
Look to the Stars
Whether we're talking about outer space or the daytime sky, finding nursery inspiration can be as easy as looking up. Pick a design that incorporates all of the planets in our solar system and paint the walls with colorful orbs, or go with a midnight sky theme and cover the ceiling in constellations of glow-in-the-dark stars. If you want to take on a brighter disposition, choose a sky blue wall color and decorate with a sun wall hanging and a cloud-themed mobile.
Embrace Beloved Characters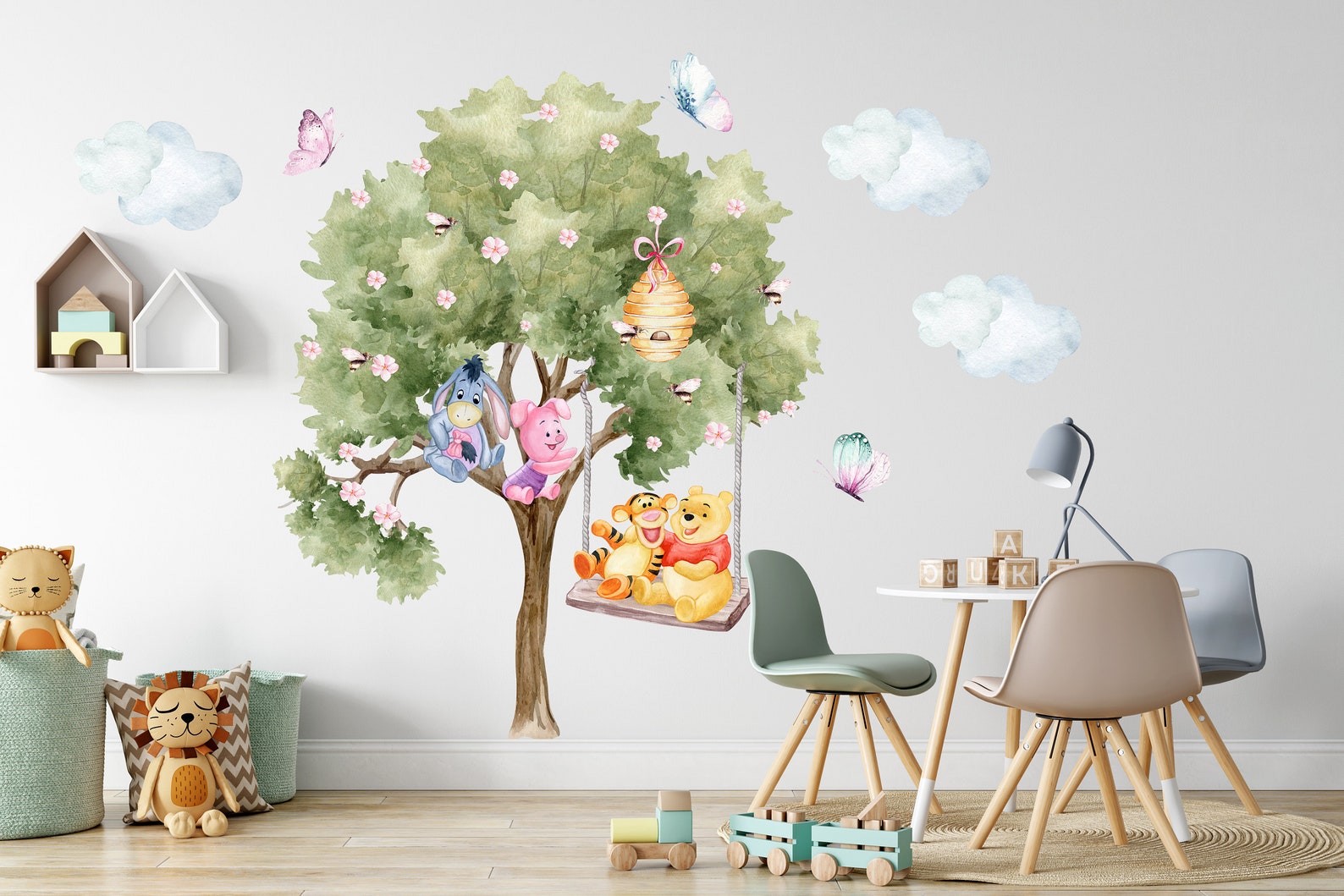 Sometimes you can't beat the classics. Choosing a beloved character to serve as the anchor for your nursery theme is a great way to keep things playful and introduce your child to your own favorite fictional characters. Think Winnie the Pooh, The Little Mermaid, or Moana; or pull from the worlds of Harry Potter, Star Wars, and Encanto. Playtime is set to be a fun time for everyone with your favorite characters involved.
Paws, Claws, and More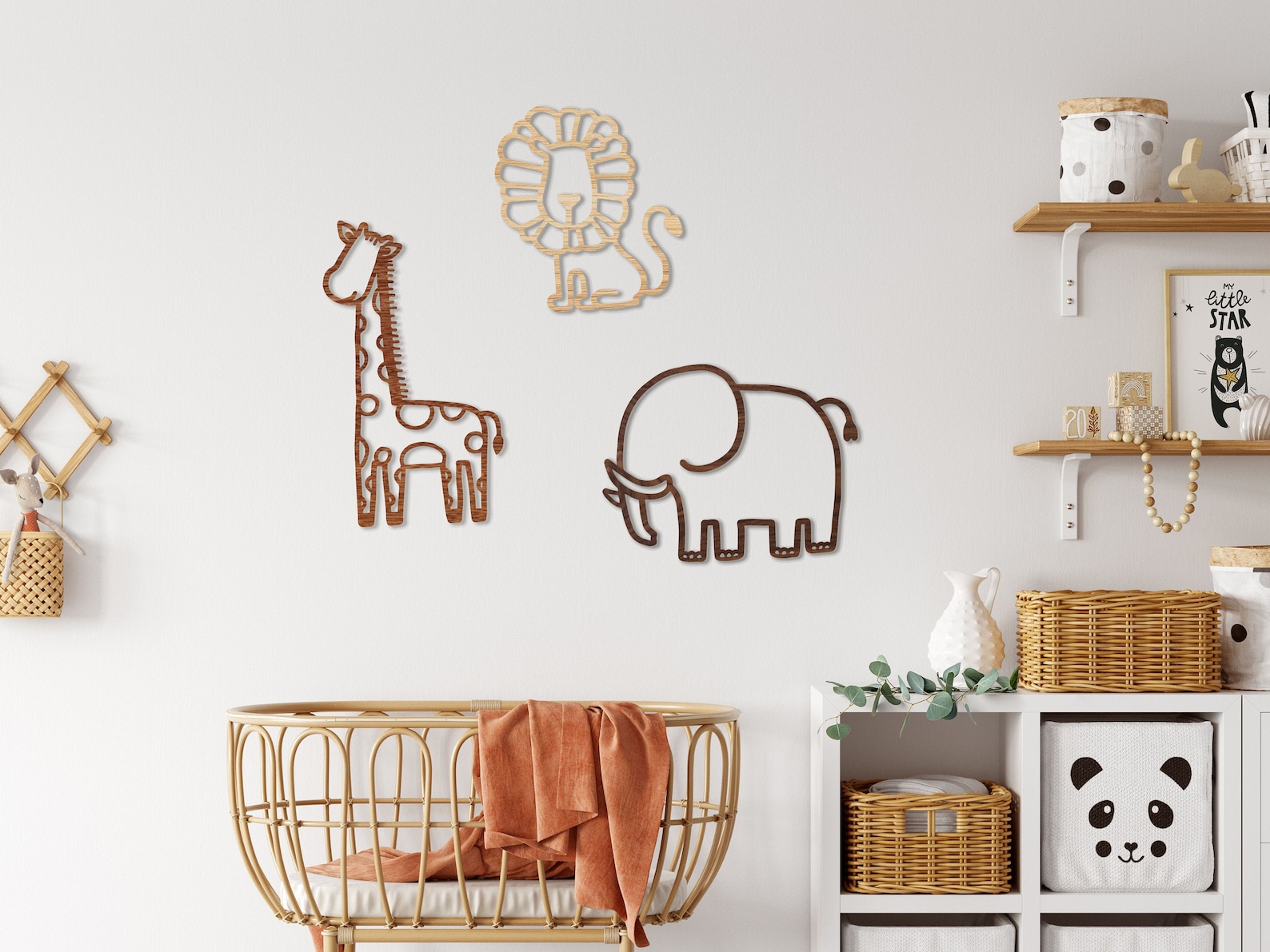 Welcome the call of the wild by choosing an animal theme for your nursery. This theme leaves a lot of room for interpretation, whether you want to opt for tropical birds or cats and dogs, animals from the farm or the circus, fauna from the African savanna or the kind of critters you'd find frolicking around a pond. Pick out an animal print wall decal, lay out an adorable plushie bear rug, or fill the room with soft, welcoming animal toys in a variety of sizes.