Baby Clothing Essentials and Accessories for Your Baby Registry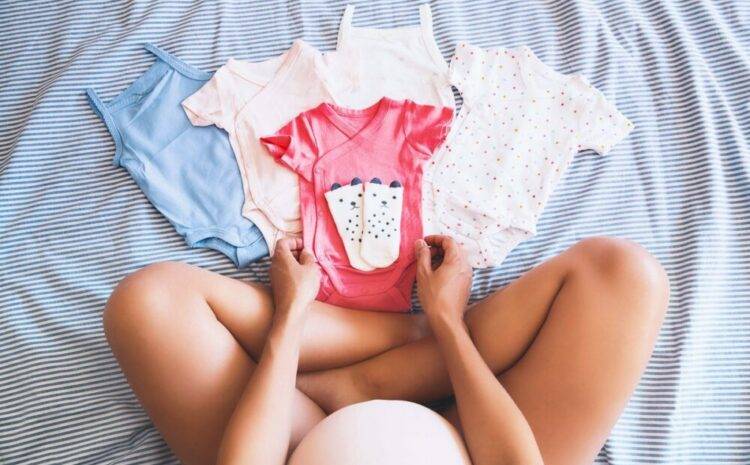 Baby clothing is so adorable and it can be hard to resist putting every outfit you see onto your baby registry. While you do want plenty of options at your disposal in case of diaper blowouts and spit-ups, remember that babies grow fast and won't fit into newborn sizes for long. It's best to have a variety of sizes on your registry so you'll have clothes that your baby can grow into.
These baby clothing items and essentials cover all of the bases from newborn and beyond, including a coming-home outfit, swaddles, and onesies.
Baby Clothing
This neutral "Welcome to the World" outfit is perfect for bringing baby home from the hospital, especially if you're waiting until birth to find out the gender.
These buttery soft, stretchy blankets are a lifesaver when it comes to swaddling. The knotted matching gown is also great for quick and easy diaper changes.
You'll want lots and lots of onesies! Carter's has so many cute designs to choose from.
Pajamas
Snap pajamas are great for quick changes. Zippered pajamas can sometimes arch up and cover your baby's mouth.
Mittens are essential for protecting your little one's face from being scratched by their fingernails.
These are perfect for the little baby Houdinis.
Once your baby is able to have his/her arms out, sleep sacks are a great wearable blanket.
The Extra Necessities
These are a staple in the baby world. Use them for a stroller blanket, breastfeeding cover, play mat, you name it.
Tiny hangers for those tiny clothes are a must.
This detergent is made from just five earth-derived ingredients, is non-toxic, and is rated "A" by EWG.
This stain remover is safe and effective on spit-up stains, poop, and mashed-in food.
This brand is always coming out with new styles and colors that are fun to match with your baby's outfits.
These clips are made by the same brand as the pacifiers. They employ moms around the country to make these cute clips.