5 Nursing Swimsuits To Make Breastfeeding at The Beach Easy
Nursing swimsuits can make life a whole lot easier for new moms. No more fumbling with your bikini top in the sand or water when baby gets hungry. These suits allow you to discreetly nurse your little one without having to remove your entire top.
Stylish and Comfortable Nursing Swimsuits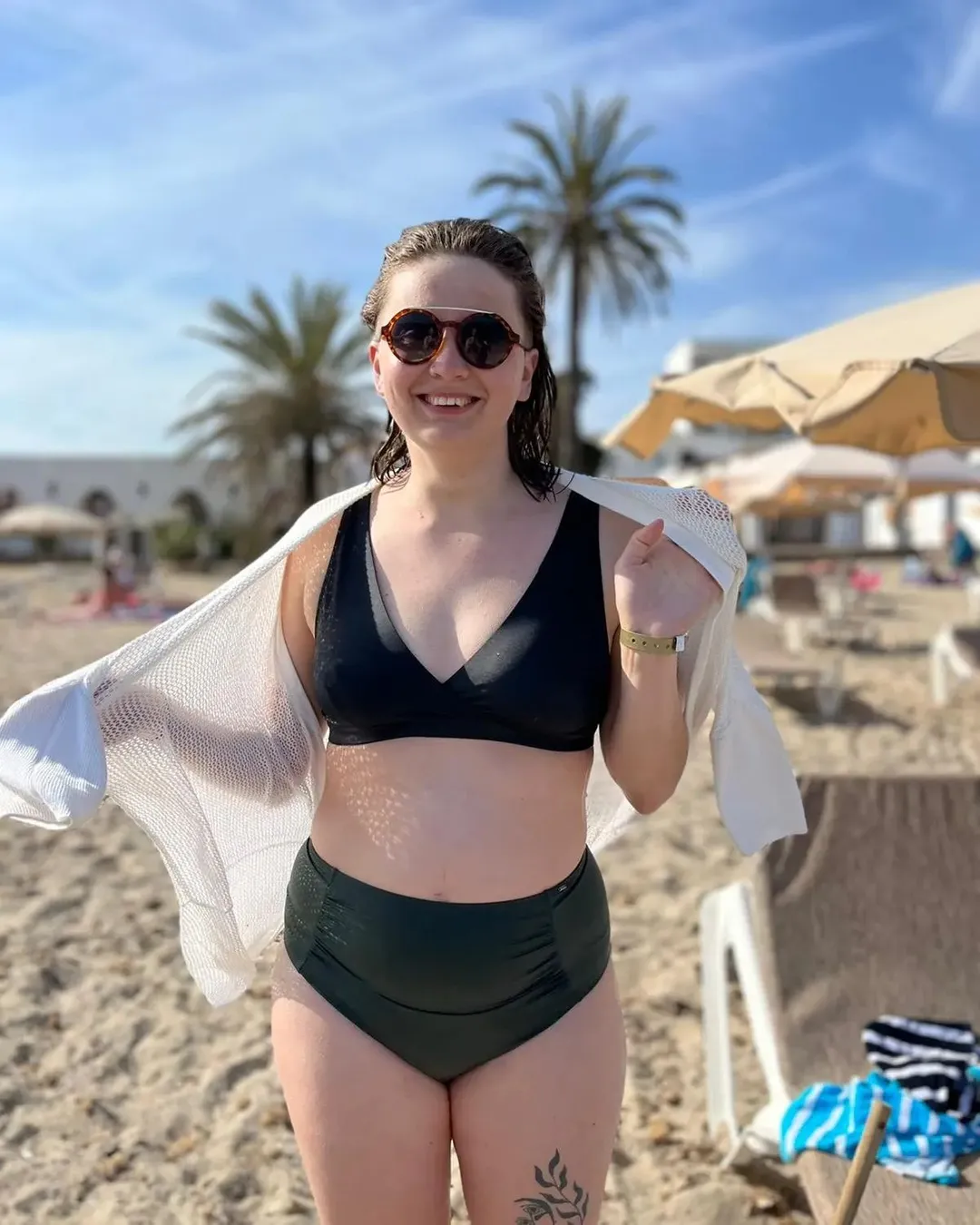 Modeled after this mama-focused brand's best-selling bra, the Go-To Bra, the Go-To Bikini Top features a double layer of cup material and a wrap cut for easy nursing access. The standard Go-To Bikini Top is best suited for cups A-C, but the full-cup option is suitable for cups C-E.
Moreover, this nursing swimsuit is made of ECONYL®, which is a yarn made from regenerated nylon waste and old fishing nets, making it a sustainable swimwear option you can look good in and feel good about wearing. It also has built-in sun protection of SPF 50+ and is machine-washable on delicate and in warm water.
Pair with the Go-To Bikini Briefs to complete the look!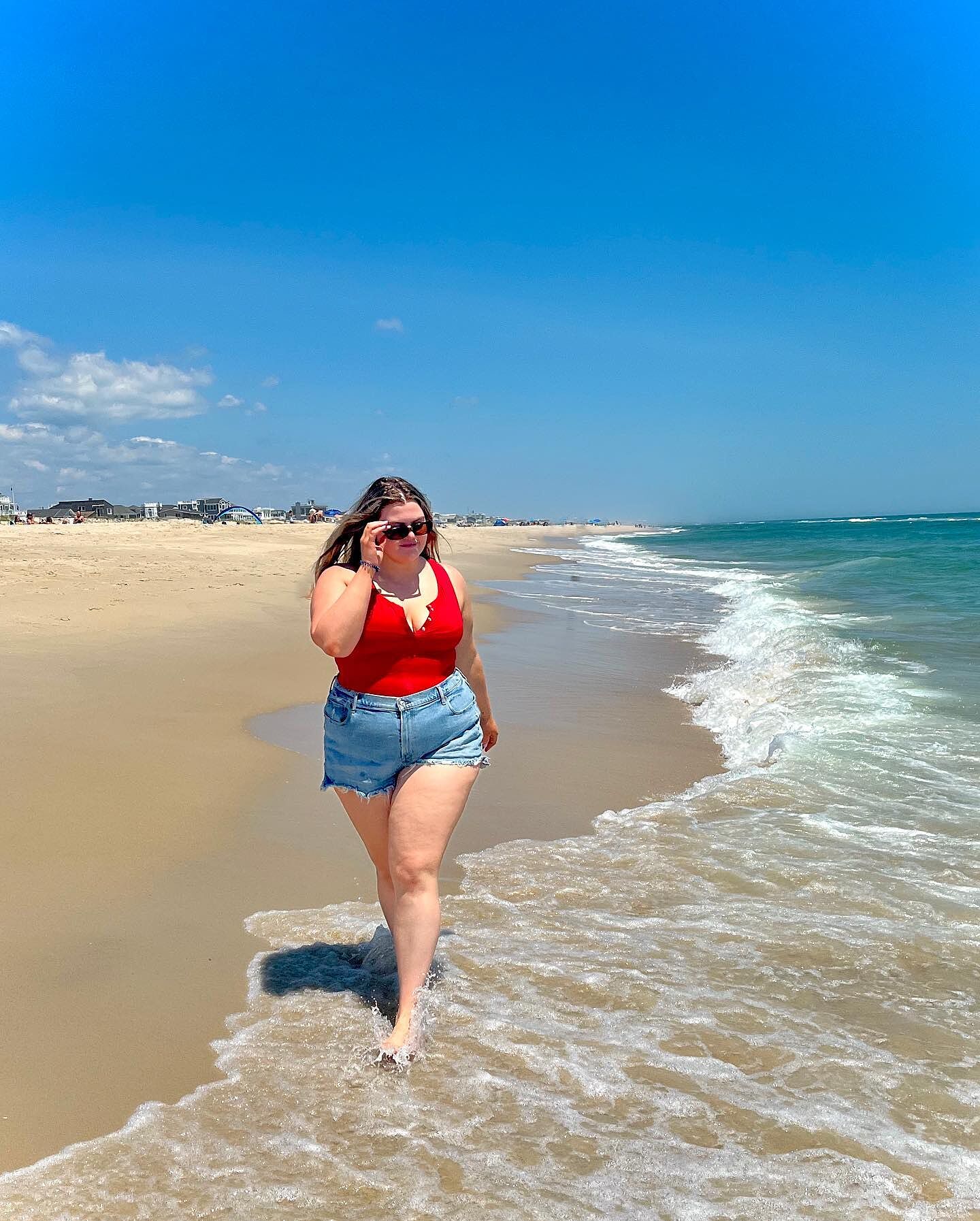 This super versatile one-piece swimsuit from Andie Swim has an adjustable neckline that can go from sporty to sexy or nursing-friendly to secure in a snap. (Literally!) Moms of all shapes, sizes, and ages swear by this bathing suit claiming it a must-have for warm weather and water adventures. Many also say that it doubles as a great bodysuit!
The Malibu comes in several different colors, as well as ribbed or flat options for texture, as well as a long torso option. The snaps make breastfeeding a breeze and allow you to quickly cover up post-feeding, if you choose. It's supportive, sexy, and made to last!
This gorgeous swim dress is a bathing suit and a cover up all in one! Made from over 60 percent recycled materials to help keep waste out of oceans and landfills, this flattering wrap style swimsuit is made from fabric that incorporates recycled nylon. Its lining is also made with a recycled polyester that is crafted from recycled plastic bottles, yarns, and fabric scraps.
This swimsuit is available in sizes 0-24 and is machine-washable!
This sexy, comfortable bikini top from American Eagle's Aerie brand is ideal for nursing babies on the beach or poolside. you can easily fold it down to free your breasts to feed your little one and then quickly fold it back up, re-adjust, and get back to your vacation.
We love this bathing suit top because it's functional for mamas who are pregnant, newly postpartum, or several years out of having given birth. It can be worn strapless or with adjustable and removable straps that are included with purchase. It's price point and Aerie's frequent sales make this an easy addition to your summer wardrobe!
For those who want to cover up a little more or have more protection from the sun, this nursing-friendly two-piece swimsuit includes a zip front, long-sleeve rash guard top and athletic short bottoms. You could easily pair the top with different bottoms, and the zip front will make nursing super easy. Available in 16 patterns and colors, the swimsuit is made with UV block fabric with UPF 50+ protection, and it is also soft, quick-drying, and breathable.
Did you find a nursing swimsuit you love — share it with the community below!