Will COVID-19 affect your birth plan?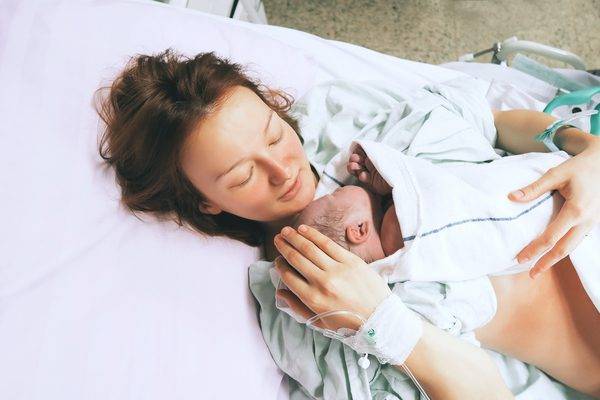 For weeks, maybe months, you've had your birth plan in place. Most likely that plan included who would be in the delivery room with you on the big day and there to support you in the days after giving birth. But as hospitals respond to the COVID-19 crisis, some are telling expectant mothers they may have to go it alone.
In San Francisco, officials have recommended a ban of all visitors, including spouses, partners, family members, friends, and clergy, at all hospitals in the city, until April 30 to curb the risk of infecting vulnerable patients with the coronavirus. San Francisco hospitals do have the autonomy to make exceptions. Some are allowing one support person in the delivery suite (with appropriate screening and precautions like handwashing) but that person may have to leave after the birth.
Furthermore, with schools and daycares across the country closing, your partner may have to stay home with the kids during your delivery.
What should expectant moms do in light of this news?
Stay informed.
Check with your hospital to find out what visitation restrictions officials have put in place and what other measures they're taking to keep you and your baby safe.
Meanwhile, continue to be diligent about frequent hand-washing and avoiding people who are sick.
Learn new ways to reduce stress.
When Dee Cheung checked into Hong Kong's Queen Mary Hospital in Pok Fu Lam for induced labor, she learned that her husband wouldn't be allowed in the delivery ward. In an interview with the South China Morning Post, Cheung shared that after "a good cry" she was able to stay calm during and after her birth experience thanks to yoga, meditation, and a good playlist.
As you prepare for your due date, consider checking out meditation apps and, with your doctor's approval, try practicing some prenatal yoga poses. And take the time to create a playlist of songs that inspire, encourage, and soothe you.
Consider an alternate birth plan.
Maternity hospitals are taking precautions to keep you and your baby safe. But if it's early enough in your pregnancy, you may have time to consider an alternate birth plan if you'd like.
The Midwives Alliance of North America has stated that during the coronavirus crisis, "it only makes sense for out-of-hospital birth to become the safer choice for the majority of people."
For healthy women with uncomplicated pregnancies, delivering at an accredited birth center can be a safe option and is endorsed by the American College of Obstetricians and Gynecologists.
You can learn more about birth centers and find one near you at the American Association of Birth Centers website.
Find support online.
Remember that online communities like the new Babypalooza groups can also be a source of comfort and support during the days after you give birth.
You are not alone.