What I Wish I Knew About Labor & Delivery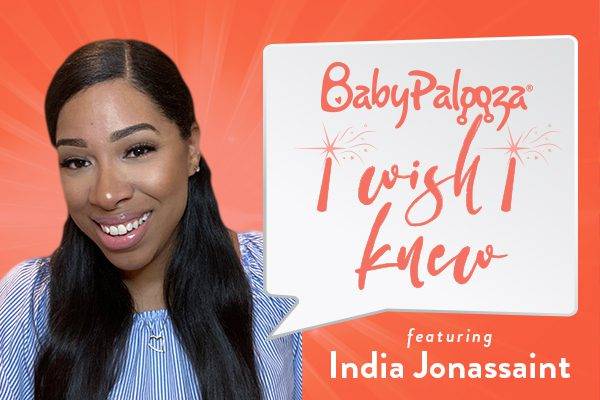 I was so excited before the birth of my firstborn. I research, watched videos, and listened to birth affirmations surrounding my labor and delivery. It was ironic, however, because prior to becoming pregnant I was terrified to give birth.
All of the stories I had heard about giving birth involved pain and agony. I imagined screaming, shouting, and an uncontrolled desire to get the baby out! At least that's what I heard. It wasn't until I was expecting that I began to question and look deeper into the birthing experience.
As you may or may not know, black women have the highest mortality rate due to childbirth (National Center for Health Statistics). Understanding this statistic became important to me. I began to imagine a different experience for myself.
I wanted to prepare as much as I could for my labor and delivery.
I wanted to feel in control of my body.
I didn't want to walk through labor in fear of a certain outcome.
I believe my research and preparedness helped address my anxiety. Understanding the entire birthing process was a game-changer for me. I could feel my body entering transition and just as I wanted to give up, I knew I was that much closer to meeting my baby.
It's not always easy to stay calm and remember to breathe though. With my second child, I was a nervous wreck. I was struggling with mental health issues and did not feel strong enough to endure another labor naturally yet alone, so I hired a doula. That was the best decision I could've made. My doula eased my fears, kept me calm and was there to help me cope with each contraction.
I never realized how crippling fear could be until I was pregnant with my second child. I dealt with anxiety like never before and the thought of giving birth almost paralyzed me. How could I go from being so confident with my first birth to unsure before my second? The short answer to that question is fear.
Fear will talk us out of things that we are fully capable of doing.
Fear will cause us to doubt.
Fear will magnify uncertainty.
Fear will debilitate us if we let it.
I didn't quite understand how powerful fear was until I was preparing for labor and delivery. It's important to acknowledge our fears and to recognize where they come from. I've noticed that some of the comments surrounding having children tend to be negative. I know I heard my share from my family and others.
Usually, people mean well but saying things like "I remember when I gave birth, it was the worst thing of my life" or "It's going to hurt so bad" are not at all helpful to a pregnant woman. I believe the key is to shut down any negative comments and to dismiss them from your thoughts. It can be tempting to ponder on someone else's experience or words, but we must protect our own peace of mind.
I'm not going to act like labor and delivery is a cakewalk, but it isn't something that has to be feared. Our bodies were created to birth and we are capable of so much. Fear can easily shape our experiences, and we need to be ready to respond to it. Having a support system, talking about how we're feeling, researching, and repeating affirmations all help redirect our fears into strength.
I've noticed more women becoming empowered about their labor and delivery experiences, and it's a beautiful sight to see! I wish I knew even more than fear was normal, and it was okay to be vulnerable and express it. Labor and delivery are truly beautiful no matter if it's through vaginal, c-section, vbac, etc. I wish more people understood this and were mindful of what they say to expectant mothers.
Giving birth can truly be a roller coaster ride, but there are some that scream the entire ride and others that cruise through every hill. No matter which side you fall on, be sure not to allow fear to influence your labor and delivery. I wish I knew how much fear could influence labor and delivery. Now that I understand more, I'm encouraging all expectant moms to be hopeful instead.
What do you wish you would have known or if you haven't given birth yet what are some of your concerns? Hit the graphic below and share.