Watch the Oscar-Winning Animated Short 'Hair Love'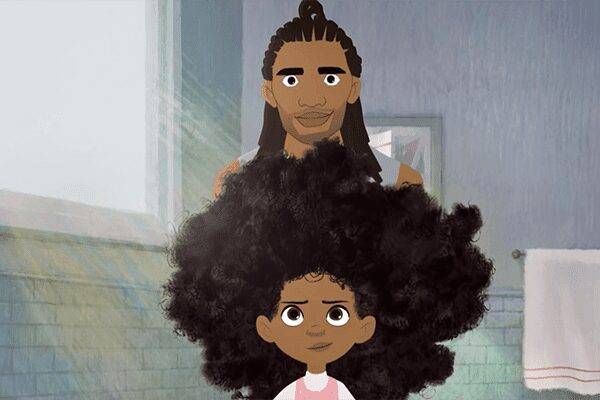 One of our Oscar highlights was the six-minute film about a black father trying to do his daughter's natural hair for the first time.
Former NFL player Matthew Cherry walked away with Best Animated Short Film honors at the Academy Awards for this gem. Cherry wrote, directed, and produced the film. "Hair Love" is poignant, subtle, and touching, and the characters' expressions and body language say a lot more than any words could.
When he accepted the award with his co-producer, he dedicated the Oscar to the late Kobe Bryant as well as to DeAndre Arnold (a high-school student suspended for his dreadlocks). "We have a firm belief that representation matters deeply," Cherry said while accepting the award.
You can watch the whole film on YouTube for free. "Hair Love" has already racked up over 18 million views.
Cherry told The Associated Press that he wanted to showcase a black father who was young and had tattoos. "I think if you saw someone like him on the street, you would assume that wasn't a loving father that does his daughter's hair," he told the news service. "We're just trying to change the conversation, one project at a time."
Did you fall in love with the film like we did? Good news: You can also buy the best-selling children's book "Hair Love," which was written by Cherry and features beautiful illustrations by Vashti Harrison.
Here's hoping Matthew Cherry keeps making movies … especially if they're as beautiful as this one!