Turn your home into a "spooky cute" haunted house with Netflix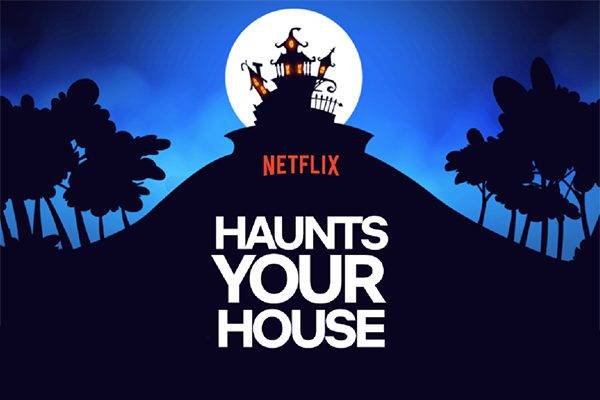 This Halloween, Netflix and Snapchat are teaming up to help you turn your home into a virtual haunted house with Netflix Haunts Your House.
You can fill your home with familiar faces from your favorite family-friendly Netflix movies and shows for some Halloween fun. All you'll need is a color printer and a smartphone with the Snapchat app.
Here's how it works:
First, go to NetflixHauntsYourHouse.com to download and print Halloween-themed Snapcodes to place around your house.
Next, make sure you have the free Snapchat app downloaded on your phone.
Then, on Halloween, open your Snapchat camera and hold it up to the Snapcodes that you placed around your house. That's how you'll see your family's favorite Netflix characters come to life (virtually) in various Halloween-themed environments.
Don't worry about this haunted house giving your little ghoul nightmares. Netflix promises that it's more "spooky cute" than scary. Jason and Freddy Krueger won't be popping up.
Also, you don't have to be a Netflix subscriber to join the fun. Visit NetflixHauntsYourHouse.com to learn more.
If you'd like to learn more about the kid-friendly content available on Netflix, check out Netflix Family on Facebook, Instagram, and  Twitter.