Toys "R" Us Adventure Atlanta!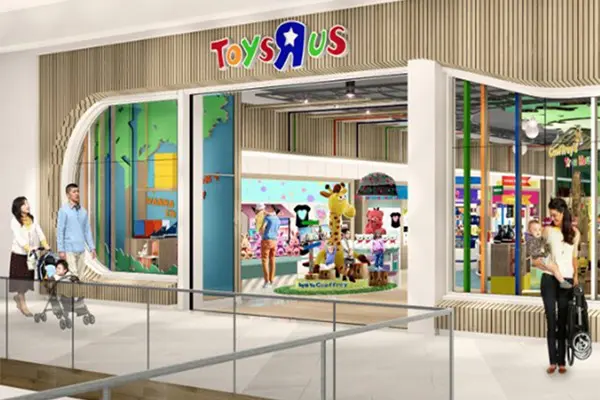 Are you missing the carefree days of summer fun with the kids? Good news: Thanks to Toys "R" Us Adventure in Atlanta, you can recapture those fun-filled days smack in the middle of winter.
This massive indoor playland (born of a partnership between Toys "R" Us and Candytopia) features eight rooms filled with fabulous toys of all types, shapes, and sizes. The company bills it as "totally immersive" and "mind-blowing," and says the experience is designed to celebrate the "whimsy, silly, and FUN of toys."
The event features toys from some of your favorite toy brands, including Schleich, Paw Patrol, and Melissa & Doug. Kids can dance in a disco castle, explore a Schleich animal safari, and build a house in a life-size fairytale.
"Escape to a land where imaginations run free, toys are larger than life and even the adultiest adults can unleash their inner child," the description of Toys "R" Us Adventure reads. Honestly? They had us at the phrase "adultiest adults."
This is not a permanent event. It runs until Jan 5, 2020.
Tickets are on sale now. Here's the catch: You can't buy tickets at the door. You need to buy them in advance at toysrusadventure.com. Tickets are also non-refundable and non-transferable, and they can't be resold.
It's important to arrive at least 15 minutes early for your scheduled time. If you arrive more than 30 minutes late, you won't be admitted. Leave your strollers and large bags behind.
Your visit through the Toys "R" Us Adventure will last a little over an hour. (However, the website advises, "The likes on your Instagram posts will last a lifetime.") There's also a gift shop to browse after your adventure.
Pro tip: Check out the Instagram page before you go. There are tons of amazing pics and videos to show the kids so they know what to expect. You'll see families playing in a massive ball pit, gliding along on a zip line, and hanging out with larger-than-life toy animals. Pretty amazing stuff!
The deets:
Toys "R" Us Adventure
Adults: $28
Kids (4-12): $20 / Kids (3 and under): FREE
Monday – Saturday: 10 a.m. – 8:30 p.m.
Sunday: 11 a.m. – 8:30 p.m.
Location: Lenox Marketplace in Buckhead, 3535 Peachtree Rd NE Suite 100, Atlanta
Follow along on Instagram at @toysrusadventure. If you do end up going and share photos on social, make sure to tag your photos #toysrusadventure.