Summer Camp Safety and Coronavirus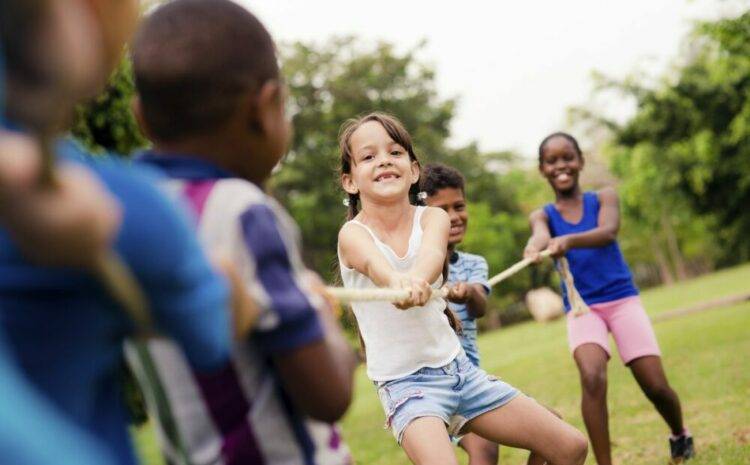 Sending your kids off to camp is always tough. But as the threat of the Coronavirus continues to loom, parents must be even more vigilant about making sure children are safe while they're away.
We turned to Dr. Shawn Nasseri for help. Dr. Nasseri is a renowned Mayo Clinic trained ENT and father of three.
Which summer camps are safest?
When choosing a summer camp for your child, Dr. Nasseri says that right now it's best to stick to day camps.
"Sleep arrangements are very difficult unless campers board out, as most camps are not equipped with large sleep accommodations," Dr. Nasseri says. "Day camps are a better option as the exposure is a few hours a day versus 24 hours a day."
As for recreational activities, avoid camps where your child will be playing contact sports like basketball or football. Instead, opt for activities like tennis or golf. Water activities with one person such as kayaking, paddle boarding, and sailing are also good options, Dr. Nasseri says.
If your child will be swimming at camp, be sure that camp leaders will space out the swimmers and limit group sizes.
What should summer camps do to better protect children?
If possible, choose a program that requires children to be tested before coming to camp. "While no testing system is foolproof, requiring all campers to have a negative test the 5-7 days prior to coming to camp can definitely help to mitigate the children's exposure," Dr. Nasseri says.
Dr. Nasseri says camps should be screening children 2-3 times a day. "The child can look healthy at 8 a.m. and have a fever at 2 p.m.," he explains. And make sure that the camp has a plan for what to do when they discover a child is sick. Dr. Nasseri says sick children should be segregated from healthy children immediately, of course. "The infirmary should have a low density of students so they do not transmit or cross-contaminate COVID, the flu, strep throat or more to other children," he adds.
In addition to practicing social distancing by holding activities in large spaces or limiting group sizes with a staggered schedule, camp organizers should make healthy hygiene practices a priority, too.
Camp healthy hygiene practices include:
Encouraging frequent hand washing
Having hand sanitizer readily available.
Cleaning and disinfecting shared surfaces should be regularly
Adjusting activities to limit sharing of toys, supplies or recreational equipment
Requiring employees and children to wear face masks when indoors.
How can I better prepare my child for camp?
Talk to your child about the importance of social distancing and good hygiene. "If possible, provide your child with any equipment that they would have to share or use at the camp," Dr. Nasseri says.
What should I do when my child returns home from camp?
"When kids come home from camp make sure that they are immediately washing their hands, removing their shoes, and change their clothing," Dr. Nasseri says. "Ideally, they should take a warm shower and they can also consider rinsing their nose with a saline mist or spray. This helps to wash away much of what they had been exposed to during the day."
Are you sending your child to camp this summer? If so, what are you doing to prepare?