Sibling Revelry Gender Reveal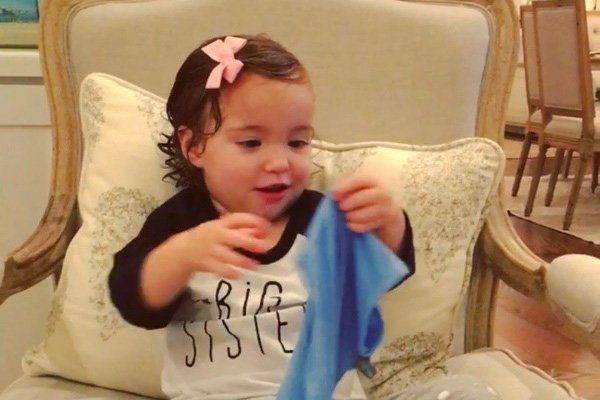 When Brittany Mann found out she was pregnant with a baby boy and giving her daughter Amelia a baby brother, she knew she wanted Amelia to be part of the gender reveal. Brittany, a former high school teacher and stay-at-home mom, wanted to let her out-of-town relatives and friends know what she was having, so she filmed a video of Amelia opening a gift bag with a colored onesie that revealed the impending birth of baby Isaac. In the video, Amelia opens the bag and pulls out a blue onesie and proudly proclaims, "I'm having a baby brother." Isaac Mann was born last July.
To help you recreate this gender reveal party, we've picked out some of our favorites.