Scream your frustrations into The New York Times' Primal Scream Line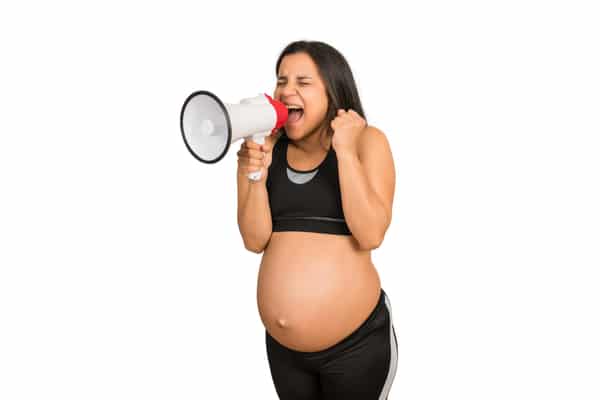 Have you ever just wanted to SCREAM?! Your kids are tugging at you all day—always needing something, wanting something, crying about something—while you're trying to work, or take care of the house, or all of the above. And during the COVID-19 pandemic, that's only gotten worse for moms who are home with their kids 24/7. Between working remotely and kids not attending school in a traditional way, many moms have experienced more frustration and stress than usual over the last year. Add to that the fact that 4,637,000 women have lost their jobs due to the pandemic, and it's even worse. And that's how the Primal Scream Line came to be.
A project of The New York Times, the Primal Scream Line is a hotline that moms can call to—literally—scream. Whether you want to vent about something, express emotions you're feeling, or just let out a guttural scream, you'll simply call the number, wait for the beep, and let loose. The hotline opened in December—info on how to access it can be found here.
The initial talks for the Primal Scream Line began last summer, during the height of the coronavirus pandemic. A group of Times journalists wanted to explore the strain and frustration that parents have experienced during the pandemic. One of them mentioned she knew a group of mothers who were going to a field on the first day of the school year to scream their emotions. And that's how they came up with the idea for a hotline. It's anonymous, doesn't require interacting with people, and pure genius.
Voicemails left on the hotline include everything from yells to expletives to emotional admissions of feelings. One mother states, "This pandemic has made me realize that maybe I'm not cut out to be a mother." Another said, "God, every day I think I can't do this again, but then I do. I get it, I get up and I do it. Because that's just what parents do, right?" Submissions to the Primal Scream Line were published (with permission) as part of a long-form piece by The New York Times focused on the weight of the pandemic on mothers. Read it and know you're not alone. And when you need to scream it out, the hotline is waiting.