Mothers Nurser Breastfeeding Nursing Shields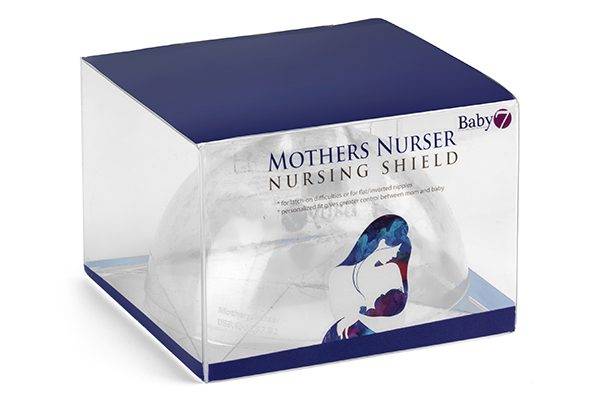 We can all agree that breastfeeding is a different experience for each mother and baby. So, why are moms expected to settle for one-size-fits-all breastfeeding products?
LaTina D. McCoy thinks you shouldn't have to! That's why she created Mothers Nurser Nursing Shields, a new style of nipple shields designed to accommodate the various cup sizes of women's breasts. 
McCoy's company Baby 7 is committed to offering moms breastfeeding products with a more personalized fit. A better-fitting breastfeeding product gives you greater control over its use when feeding your infant. The Baby 7 nursing shield comes in three sizes-small, medium, and large – and it contours to mom's breast. 
Mothers Nurser Nursing Shields can help mothers with sore nipples, latch-on issues, and flat or inverted nipples, and overactive letdowns. They can also help prevent nipples from being severely cracked and bleeding, blistered, chapped, bruised, or fissured. The shields can even help coax bottle-fed infants back to the breast. 
The unique pattern of holes in the shield mimics the holes of a mother's nipple to allow for a more natural milk flow. The nursing shield won't leak around the nipple/areola when milk-soaked. And you don't have to worry about it peeling back on your baby's nose and slipping off.  
Mothers Nurser Nursing Shields can be found at Walmart.com and Amazon.com.