More Celebrities Open Up About Hyperemesis Gravidarum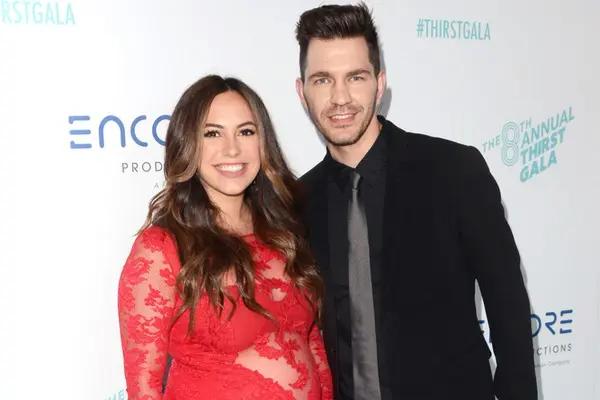 Aijia Grammer isn't feeling so hot these days.
Sure, she's an amazing singer, she's famous, and she happens to be married to Andy Grammer (a talented singer, songwriter, and record producer). Plus, the couple is expecting their second daughter, which is normally the most exciting news ever.
But though Aijia had a tough first pregnancy, this one's even tougher. That's because she's dealing with hyperemesis gravidarum: a really, really miserable pregnancy-related condition that causes severe nausea. (Read more about hyperemesis gravidarum here.)
Andy Grammer recently posted about the situation on Instagram:
"My wife has #HyperemesisGravidarum a fairly rare condition that affects 2 percent of women in pregnancy," he wrote. "She calls it barf jail. She's constantly nauseous and for the first 3 months had to be on an IV at our house. She has since graduated to a Zofran pump which is connected to her 24 hours a day for the last 4 months."
A Zofran pump?! Wow.
Zofran is actually a medication used mainly to help prevent vomiting and nausea that's caused by chemotherapy for people with cancer, as well as for people who feel ill after surgery.
Zofran can be taken orally. But in this situation, the drug is mixed in a solution and injected over a period of time.
Andy seems like such a nice guy. He also took the Insta-opportunity to reach out to women besides his own wife who deal with situations like this.
"To her and all women in general… THANK YOU for all the extra burdens you take on in pregnancy bringing humans into this world," he said. "Also drop a comment about how damn cute @aijiaofficial is. She is stunning, Zofran pump and all."
Aijia Grammer isn't the only celeb who's opening up about their pregnancy challenges these days. Kate Middleton, Duchess of Cambridge, was open about her experience with hyperemesis gravidarum. Comedian and actress Amy Schumer also opened up about her struggles with extreme nausea and vomiting during pregnancy.
View this post on Instagram

We're never happy to hear about moms dealing with this miserable condition, but we love the fact that they're telling their friends, fans, and followers about it. These kinds of conversations are powerful. They let other moms know we're not alone. They educate, they inform, and they bring us together.
Are you dealing with nausea and vomiting during pregnancy? We've got a few tips for you.  But if it's really serious, your doctor is the one to contact.