Medela launches Purelan, a new advanced lanolin breastfeeding cream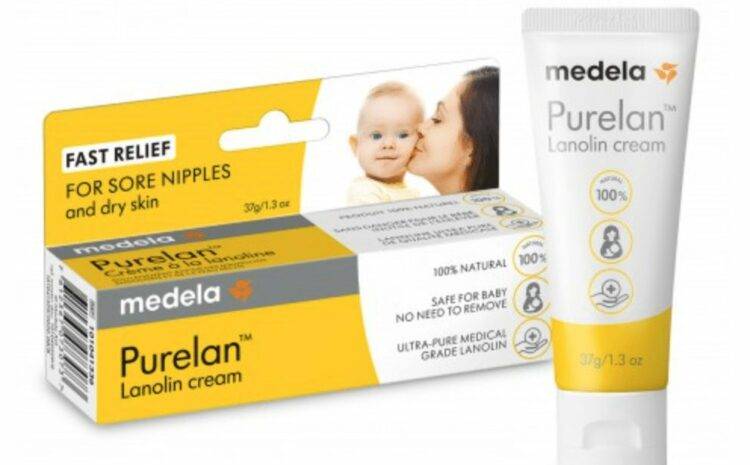 Trusted breast pump manufacturer Medela has introduced Purelan™, its most advanced formulation of medical-grade lanolin to offer fast relief and protection for breastfeeding moms. If you've ever struggled with nipple soreness, cracking, or sensitivity while breastfeeding, you might have turned to a nipple cream for relief. The new Purelan is a single-ingredient, 100 percent natural, lanolin cream that mothers will love and is safe for babies. Available now, Purelan helps to relieve breastfeeding mothers of nipple soreness and sensitivity, as well as prevent it in the future.
Nipple soreness and sensitivity is one of the leading complaints for new breastfeeding moms and one of the main reasons that women stop breastfeeding. Unfortunately, many women looking for relief turn to creams containing harsh chemicals or pain reliving medications that aren't safe for baby. However, research suggests that highly purified lanolin can help reduce nipple pain and promote healing in breastfeeding mothers. It's also great for soothing dry skin.
With all of this in mind, Medela developed Purelan, which is formulated to provide relief for sore nipples and dry skin. Purelan is dermatologically tested, hypoallergenic and suitable for sensitive skin since it's free of additives, preservatives, and fragrance. It's a highly effective and safe solution for mom and baby. And the best part is, you won't have to wash off the cream before breastfeeding.
In addition to its skin-nourishing qualities, Purelan also offers the following benefits:
Safe for baby – no need to remove before feeding
Effective – ultra-pure medical-grade lanolin soothes nipple soreness
Natural – single-ingredient lanolin moisturizes and protects
Ethically sourced – traceable supply chain, raw materials from mulesing-free farms
Great for chapped lips and dry skin
Purelan joins Medela's rapidly expanding product portfolio of top-of-the-line breast pumps, breast care, maternity and nursing apparel, negative pressure wound therapy, chest drainage and professional vacuum solution devices designed. All of Medela's products are backed by years of extensive research to support mom and baby in virtually any capacity.
You'll want to add Purelan to your collection of breastfeeding products. You can find Purelan — available now — on Amazon, as well as on Medela's website. It will be available in Target stores beginning in February.