Maternity Fashion Tips from Style Coach Megan LaRussa Chenoweth
Since 2010, Megan LaRussa Chenoweth has been a style coach dedicated to empowering women by helping them discover their personal style and dress for the life they desire. And through the years many of her clients have been expectant mothers. So, when she found out she was pregnant she knew that putting together her own maternity wardrobe would be simple.
Or so she thought.
"I hit a few roadblocks along the way that really surprised me," Megan says. "I was shocked at how few stylish maternity options there were available at a reasonable price point that fit my personal style."
Yet, Megan has found a way to curate a closet of chic yet comfortable maternity fashions. And we had a chat with her about how you can do the same.
Why You Should Care About Your Maternity Wardrobe
You may be thinking that what you wear while you're pregnant doesn't matter. You have too many other things to worry about – especially with the world in the midst of a global pandemic.
Megan has been affected by the COVID-19 crisis, too.
"It has been challenging attending all doctor appointments alone with a mask and gloves on," she says. "And the uncertainty of the effects of COVID-19 on pregnant women and their children is quite scary, along with the uncertainty of what giving birth during these conditions will look like — no family or friends to come share the monumental moment of bringing new life into this world. But I am relieved and thankful that my husband can be with me."
Megan had to cancel her baby shower, which she was planning to have with her sister who is also pregnant.
But she's grateful she's still been able to help her style coaching clients through FaceTime.
And style still matters, Megan says.
"When you are pregnant you are experiencing all sorts of changes with your body and hormones, so it's important from a mental and emotional health standpoint to do things that make you feel beautiful and like the best version of you," she says.
Wearing leggings and big, baggy tops and tees every day isn't going to get the job done.
Maternity Fashion and Your Personal Style
"Just like curating your 'regular' wardrobe, you have to think about your lifestyle, body type, and personal style when creating your maternity wardrobe," Megan explains. "It may feel like a flash in the pan and not worth the effort to do so, but trust me, you'll want to make sure you look and feel your best over the course of these nine months."
Megan says her maternity wardrobe helped her be her best self even when she felt anything but.
"Even though at times I felt terrible and nauseous, I at least knew I looked pulled together and that my style coaching clients could still trust me to best guide them," she says. "Having clothes that fit and that I liked also helped me muster up the energy when I was fatigued to attend social events, too."
When developing your maternity wardrobe, you need to consider your everyday life. Are you a stay-at-home mom that needs comfortable, casual clothing? Do you need church and/or business attire? Will you have special events, like a wedding, while pregnant?
"Think about these factors and from there start with the basics," Megan says. "Then add in fun pieces as needed either through fast-fashion retailers or rental services like Rent the Runway."
But don't wait until the last minute to get an outfit together for a special event, a big meeting at work, or for the holidays.
"You won't be able to just pull something out of your closet that fits," Megan says, "Trust me on that one!"
Maternity Wardrobe Basics
Your maternity wardrobe basics need to fit your everyday lifestyle.
"My pregnant style coaching clients have run the gamut from a first-time mama that works in a business-casual environment and has lots of social obligations to a mom of four that lives on a farm and needs practical, casual clothes, as well as church clothes," Megan says.
But here are some basics that both of those moms enjoyed having in their closets:
Medium-to-dark wash maternity jeans. You can wear these under or over the belly depending on your preference.
Basic maternity tees in neutrals and/or fun colors. Make sure they are long enough to cover the band on your jeans. If possible, opt for tees that are nursing-friendly so you can wear them postpartum.
One-and-done dresses that can be casual or professional. "Look for ones with stretch and that aren't too short in your early stages of pregnancy so that they can grow with you," Megan says.
Basic black maternity pants. These are essential for the working mamas.
Maternity or just a very stretchy denim jacket. This goes over everything and cinches in looser fitting maternity tops and dresses.
A new bra that is supportive yet comfortable. "My bust was the first thing to change sizes and I fell in love with the Spanx Bra-llelujah bra," Megan says.
Mix and Match
Megan doesn't suggest wearing baggy tees and leggings every day of your pregnancy. But she doesn't want you wearing stiff, structured uncomfortable clothes that are too small, either.
So feel free to mix and match maternity wear with clothes already in your closet, but be smart about it.
"It's important to pull the pieces from your closet that make you feel like you" Megan says. "For me, that was fun accessories, like silk scarves and statement necklaces, as well as my trusty denim jacket. I also enjoyed my collection of graphic tees until they became too short in my third trimester."
Megan is due to give birth to her baby boy James in June.
"By mixing these pieces with maternity basics, like under the belly panelled jeans, you are sure to save money on maternity clothes and look and feel your best," Megan says.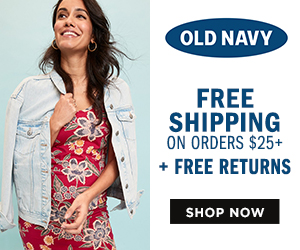 Maternity Fashion on a Budget
Putting together a chic maternity wardrobe on a budget is hard.
"Honestly, good quality, inexpensive maternity clothing is like a unicorn," Megan says. "I have found maternity clothing is either inexpensive and starts looking 'well-loved' by the end of your pregnancy or is more expensive and holds up nicely long past your due date."
So, Megan says you must be thoughtful about how you spend your fashion dollars.
"The basics that you wear all of the time and that can take you through all three trimesters, like jeans or black pants, perhaps spend a little more on," she recommends. "I have enjoyed my designer maternity jeans and only needed two to three pairs for my entire pregnancy. So, I got my money's worth! But for fun printed dresses and tops, I opted for fast fashion brands and Rent the Runway."
Because your body will change so much during pregnancy, opt for pieces that will grow with you.
"I also believe that these versatile pieces shouldn't break the bank, and that's where fast fashion and more affordable brands come into play," Megan says.
"ASOS, a British fast-fashion retailer, has a wonderful maternity selection. From fun dresses to bathing suits, to basic tees, and even pajamas, they have a great array of options. I also have really enjoyed H&M, Old Navy, Motherhood Maternity and Ingrid & Isabel. For long-lasting basics, I personally enjoyed the tees from Hatch that I was able to snag on sale."
Megan's Favorite Maternity Looks
Here are some of Megan's favorite maternity looks:
Megan and her husband, Barnett, enjoyed a long weekend in Savannah for their babymoon.
"It was so much fun getting dressed up for dinner at the historic The Olde Pink House because I had rented on Rent the Runway a thick, stretchy Proenza Schouler animal print dress," Megan says. "I loved how comfortable it was, yet I still felt pretty and ready for a date night out."
She completed the look with her favorite leather jacket that has stretchy side panels so it worked well over the bust and bump.
Even though all of Megan's style coaching client appointments have been taking place via FaceTime lately, she still wants to look her best. Comfortable yet pulled together work-from-home looks are crucial, she says.
"In my third trimester, I've mainly been focusing on casual dresses and jumpsuits, as they are much more comfortable than my maternity jeans these days," Megan says.
Here she's wearing a Sundry t-shirt dress. It's not a maternity dress, but by sizing up, Megan was able to get a perfect fit for her current stage of pregnancy.
"To add some personality and polish to the dress, I threw on a favorite vintage silk scarf," she says. "This was especially important since my clients are seeing me from the waist up these days."
This dress is from Baybala, a new clothing line by Megan's friend Katie Gaston.
Baybala is geared toward moms and kids and boasts clothing that's both high quality and machine washable.
"While she doesn't design maternity clothes, this particular dress has been perfect as the top has an empire waist smocked stretchy band," Megan says. "And I love any dress that I can throw on with stylish sneakers to support my back and bump!"
Megan loves sporting a graphic tee with a jacket and a skirt or pair of jeans.
"Pre-pregnancy that was my work uniform, and so I wanted to try to continue that look into my pregnancy," she says.
Here she's wearing a Karl Lagerfeld graphic tee she found at the Metropolitan Museum of Art in NYC with her go-to Rebecca Taylor denim jacket and a maternity skirt from ASOS.
"I have an hourglass body type," Megan says. "So, it's important whether I am pregnant or not to focus on items that cinch my waist — whatever size it may be — as opposed to boxy or tent-like garments."
"Early on in my pregnancy, I found that my regular jeans were just not my friend anymore," Megan says.
So maternity jeans were first on her pregnancy wear shopping list. Her favorites are by Motherhood Maternity, Paige and Madewell.
"I wanted my maternity jeans to look just like my regular jeans," she says. So, these distressed skinnies by Paige were perfect.
She completed the look with one of her new Hatch tees (which have worked well through all three trimesters) and a blazer.
"By wearing a more tailored blazer over my roomier tee it prevented me from looking completely shapeless," Megan says. "Also, I have found during pregnancy you can really jazz up your look through accessories. That can be a fun pair of shoes, a scarf, a statement necklace, or big earrings."
To put together her maternity wardrobe Megan had to be patient with herself. Likewise, she encourages her clients to take their time discovering their own sense of style.
"All in all, like anything in life, it has been a learning experience," Megan says, "and one that will thankfully help me better serve my pregnant style coaching clients moving forward."