Jennifer Garner's Son Writes Her A Check For "Being My Mama"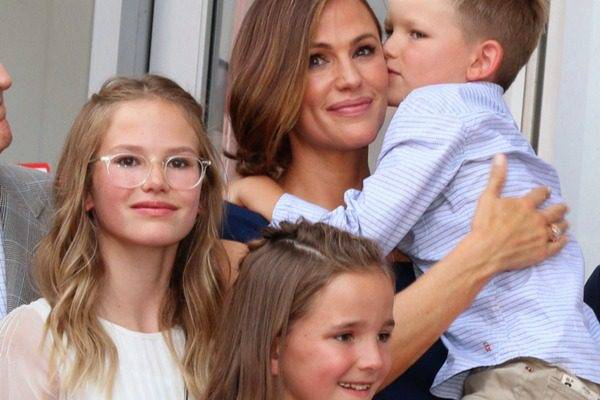 Moms really should get paid for all of the hard work they do. And Jennifer Garner's 7-year-old son, Sam, recognizes this.
On Friday, Jan. 10, Jennifer shared a picture of an adorable check her son gave to her on Instagram. The check, written on Christmas Day, is made out to "mama" for $168.42 for "being my mama."
"Apparently, birthing and raising someone is valued at $168.42. I guess I should keep my day job," she hilariously captioned the photo.
She also included the hashtags "#iwouldbehismamaforfree" and "#ohwaitialreadyam."
We can't help but giggle and appreciate his small sentiment for all of her hard work. But his check left us wondering, how much would moms make if they were paid?
It's hard to put a value on such a priceless job. But each year, salary.com does its best to estimate the value of a mother's work by tracking the market prices of all the jobs they do. These include roles like daycare teacher, event planner, photographer, and so many more.
With all of this combined, last year's Mom Salary Survey estimated the annual salary of a stay-at-home mom to be $178, 201 — up over $15,000 from the year before.
How crazy is that?!
While the real payoff of motherhood comes from watching our kids grow up and enjoy life, it is still interesting to see these numbers. It really makes us reminisce on all of those days we felt like we didn't get anything done!
Since every mom's workload is different, you can calculate what your own personal paycheck would be here.