How to Make the Ulitmate Hot Chocolate Bar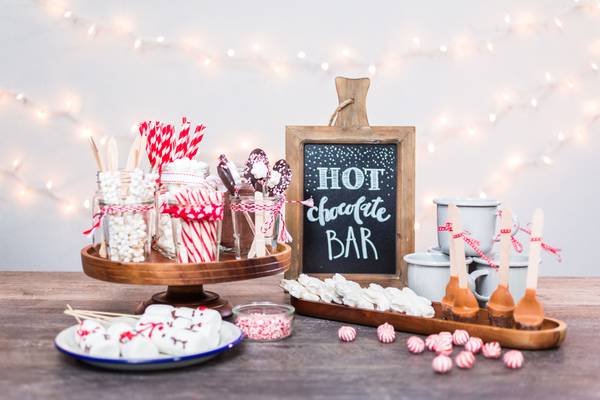 The Ultimate Hot Chocolate Bar is the perfect winter treat! Whether you're hosting a holiday party or just want to enjoy a cozy night in, this hot chocolate bar has something for everyone. From classic marshmallows to festive peppermint sticks, there's something for everyone to enjoy.
What You'll Need for Your Hot Chocolate Bar
If you're going to have a hot chocolate bar there are some necessities you just cannot go without.
Hot Chocolate Mix
Marshmallows
Whipped Cream
Milk
Festive Cups
Marshmallow Mugs
Toppings for Hot Chocolate
One of the best parts of the hot chocolate bar is the endless amount of toppings
Sauces and Syrups
Chocolate Chips
Candy Cane Crunch
Hot Chocolate Flavored Stirrers
Other Hot Chocolate Options
Hot Chocolate Spoons
You don't always have to go the traditional route. We've found the best picks for you whether you have a Keurig, vegan family members, or anyone that prefers a fun different way to make hot chocolate.
Hot Chocolate Bombs
Hot Chocolate K-Cups
Vegan Hot Chocolate Options
Vegan Hot Chocolate Mix
Vegan Marshmallows
Vegan Whipped Cream
Ways To Decorate Your Hot Chocolate Bar
Now that you've gotten all of the goodies, time to decorate the Hot Chocolate Bar!
Other Hot Chocolate Treats
Here are two fun hot chocolate-flavored treats the entire family can make together!
Hot Chocolate Ice Cream
Hot Chocolate Marshmallow Bundt Cake
If you make a hot chocolate bar or if you have ideas that I left off please share below!