Gymminy Kids is Offering Free Virtual Aerobics Classes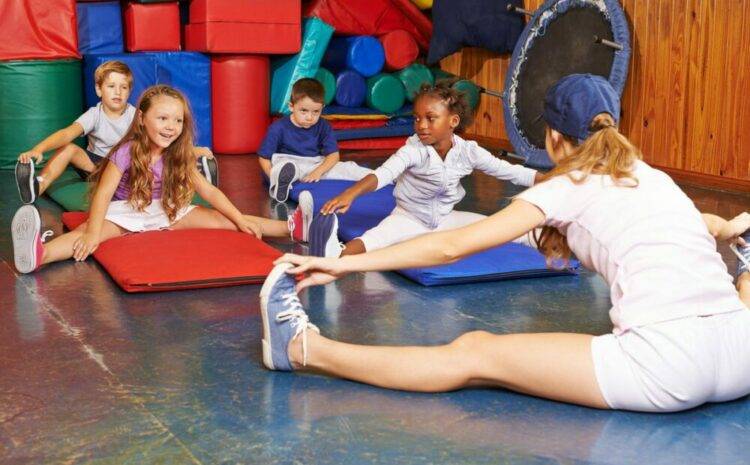 Physical activity is a great way to help your child to release pinned up energy, reduce anxiety, and ward off depression but finding creative ways to keep them engaged can be difficult while sheltering in place.
Though classic games like freeze tag and hide and seek are fun options the highly trained staff at Gymminy Kids, a California based aerobics gym, is offering a wide variety of free virtual classes to help keep kids stay active while at home.
"Virtual classes and video content will give the students a fun outlet, keep them productive and in shape," said Daniel Gundert, Director of Operations. "The idea is to keep a sense of normalcy."
Since 1987, the 17,000 square foot climate-controlled facility has been encouraging students of all ages to lead a healthier and happier existence through physical activity. The team takes pride in leading fun, exciting classes while also helping children develop essential tools such as self-discipline.
Class Levels
Parent Tot | 9 months-3 years
Pre Cricket | 3-5 years
Cricket | 4-5 years
Super Cricket | 5-6 years
Children who participate in regular physical activity are able to focus better in school and learn life lessons earlier on when participating in sports. Assisting students as young as nine months, Gymminy Kids works to aid in the development of your child from preschool and playground readiness to much more.
You can find daily live stream schedules on Instagram and Facebook with options ranging from leg and core workouts, to storytime, and vaulting. Lessons are also offered through their virtual YouTube classroom, which gives you the flexibility to pause, replay, and save your favorite videos. 
Children learn more quickly and have better retention when they're having a good time! As home to more than 100 team gymnasts and 2,200 recreational gymnasts a week Gymminy Kids has grown to become the gold standard for gymnastics in California.
Before you stress about finding yet another hiding spot or begin to lose your whits as the kids jump from couch to couch, let the enthusiastic staff at Gymminy Kids bring an exciting new activity to your living room.