Everything You Need to Know to Create Your Babylist Baby Registry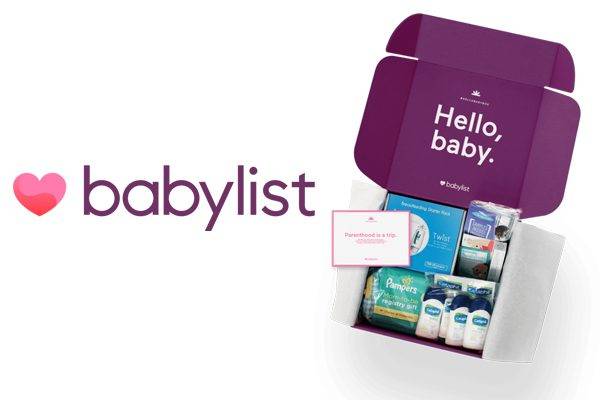 Many parents love the Babylist Baby Registry because it is a universal baby registry. A universal baby registry allows you to add anything from any website to your baby registry.
How to Create Your Registry with Babylist?
Once you get to Babylist.com, you'll immediately be given the option to either start a new registry of your own or find a registry. If you already have an account, you'll be able to quickly login first. Once you click on "Start Your Babylist," you will be taken to a page that asks you details about your adventure, whether you're pregnant, going through an adoption or surrogacy, or still trying to conceive.
If you're pregnant and choose "pregnancy," the next page will ask your due date. From there, it'll redirect you to a sign-up page where you'll share your first and last name, email address, and password.
Once you finish up, you can take their checklist quiz that'll recommend some products to add based on your responses!
The Benefits of Creating Your Registry with Babylist
You'll receive some pretty great perks and benefits when you create your baby registry at Target. Here's what those include:
A Free Hello Baby Box
Create a Babylist registry today to be eligible for a free baby box full of goodies for you and your baby! Minimum purchase of $10 at the Babylist store required. Shipping and handling are not included.
Completion Discount
Babylist offers a 15% off single-use coupon to use on their site. You'll be eligible to use this coupon up to 60 days before your estimated due date. This coupon is valid for use until six months after the arrival of your baby!
Universal Registry
Whether Babylist is your first registry or your fourth — you have the ability to transfer or link and combine them. By adding your Babylist Registry to your web browser's bookmarks, you'll be able to use it to add items to your registry from other websites. Family and friends will still have to buy the item from the original website, but you'll be able to manage your registry in one place conveniently.
Price Comparison
Unlike the other registry sites or every item you add to your registry, Babylist will show various buying options so that those purchasing the items can get the best price! This also allows you to get alerts on those items, such as if they are available or out of stock and if the price changes.
The Babylist App
Get started from the comfort of your own home. The Babylist app allows you to manage your registry right from your phone. You can download both their Apple and Google Play apps!
For more on different baby registries, check out our articles on the Walmart Baby Registry, Target Baby Registry, Amazon Baby Registry and Buy Buy Baby Registry.