Embracing Parenting Every Day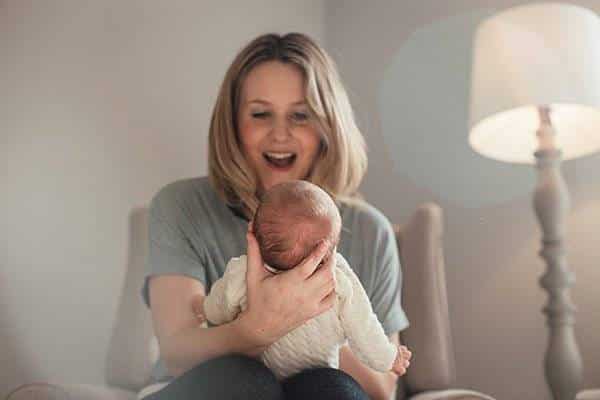 Do you feel overwhelmed, frustrated, or alone as a parent right now? Do the challenges of caring for young children leave you feeling empty or frazzled? If you find yourself longing for an easier "phase" with your child, you are not alone. Parenting may be the toughest job of all, and because of this, we can find ourselves feeling defeated, wanting to check out from it altogether. Life does not have to be like this. We can reclaim our parenthood in a positive way. We can be present without feeling guilty over a bad day. We can guide our children with purpose and we can love, laugh, and live together, through it all.
Out of a love for families, we created a new series for Babypalooza called "Present Parenting." "Present Parenting" is parenting in a way that is meaningful, thoughtful, and joyful. Whether you are expecting for the first time or have children in school, Mountaintop Church wants to walk through this journey with you to achieve the goal of "Present Parenting." The idea isn't to lie to ourselves that every day will be all rainbows and sunshine. "Presenting Parenting" is about being persistent in our goal of not wasting the days we have with our beautiful children. Raising children is not always easy but it is always worth the effort.
4 Present Parenting Tips
1. Don't Lose Track of Time
As new parents, we can fall into thinking that we have all the time in the world with our new baby, and we begin to wish he would grow up a little faster. Those newborn months are so difficult, and we wish for the next phase to come along to make things easier. The next thing we know, we have a two-year-old tearing up the house, and we can't wait for Kindergarten to give us a break from that chaos. Parents need to break out of the vicious cycle of always wishing for the next phase or milestone. While we are counting down the days until the next big jump in development, we are being robbed of the joy of being present in the phase that we are in right now. Our children get older every single day, so we need to change up the way we view the days, months, and years of childhood in order to appreciate the little moments that make up our limited time with our children.
From the day your child is born until the day he graduates from high school, you have about 936 weeks together. That might sound like a lot, but while the days are long, the weeks fly by. Don't let the ever-decreasing number of days and weeks of childhood scare you or make you sad. You have the honor of standing witness to each of those weeks and the incredible opportunity to influence your children throughout them. The key to not feeling sad, the key to not freaking out, is to stay present. For some parents, a reminder of the time you have left is helpful. We've discovered at Mountaintop Church that downloading the Parent Cue App on your phone is a concrete way to track time. It will calculate the total number of weeks you have with each of your children until they graduate from high school. Let that number encourage you to stay connected and push through the hard days. Never let it cause you guilt. Guilt will steal your joy, and that is not the point of this at all.
Each year in the life a child brings new excitement, new developments, and new difficulties. While there is no instruction manual for kids, there are resources out there to give you ideas, reassure you, and keep you focused. We love The Phase Project from Orange and offer their Phase Guides at Mountaintop Church. There is one book for each of your child's first 18 years that act as a guide and journal all in one. As parents, we get bogged down in the hard work of each day and can miss the big picture. The Phase Guides let you see through the fog in those early years and can give you courage in the older years so you can parent right in the phase you are in now without losing track of time.
2. Ditch Negativity
If you spend just a few moments in the online parenting community, you will notice a pervasive negative attitude has taken over the conversation. The social media platforms where we love to share our adorable baby photos are also our favorite place to commiserate about how hard #momlife can be. We need more caffeine to start the day and more wine to end the day, and we don't have a lot of positive things to say about our children in between. Do we enjoy every waking moment with our kids? Of course not! Venting with a friend is healthy sometimes. Making a joke about something you are going through is certainly normal and can let another mom know she is not alone. However, we must guard our hearts and minds against going down a rabbit hole of negativity where all we do is complain about how hard things are in our daily family life. Find a good balance for you between venting and still appreciating the season you are in with your family right now.
3. Treasure One Moment Every Day
We cannot love every single day. Parenting is tough and kids can make things incredibly challenging. Never feel guilty over having a bad day. It is inevitable that we will lose our cool or feel run down. Counting down the moments until naptime or bedtime is normal, especially with babies and toddlers. To ensure you aren't missing the good in a difficult season, make it a point of finding one thing to value every day. Start a list on your phone or a journal. Jot down one good thing every day. On the especially challenging days, the one good thing may just be that everyone ate three meals and brushed their teeth that day! Give some credit to you and your precious children that even when things don't go as planned, there is still good in your days together.
4. Refill Your Cup
If you are a tired parent reading this, you might be thinking about refilling your coffee cup again! While we are talking metaphorically here, go on and grab that coffee cup if that's what you're craving. Taking care of yourself is crucial! The saying goes "You can't fill from an empty cup," and nowhere does that ring truer than in parenthood. We give and we give until we feel totally depleted. The depletion leaves us exhausted, short on patience, and lacking in joy. It is impossible to stay present and enjoy our time with our families when we don't take care of ourselves. Just like the flight attendants tell you to put on your own oxygen mask before you assist your children, you have to make sure your physical, mental, and spiritual needs are met as best as you can before you can be present with your children.
Here are 3 simple tips for refilling your cup:
Unplug from things that drain you—while you may enjoy scrolling through your social media feeds, it can actually be very draining. Take time away at least once a week to reset your mind from all the negativity and unhealthy comparisons that can happen online. Do you keep the television on constantly? Maybe all the noise is actually weighing you down. Turn it off and see if that makes a difference in how you feel.
Care for your spirit

—a worship service lets you take the focus off your kids and your stressors. Through worship we turn our focus to God. You will find that the act of worship will recharge you. Peace and encouragement fill up your soul. Choose a local church that will pour into your children as well. At

Mountaintop Church

, while your children have a blast and learn about how much God loves them, you can enjoy a hot cup of coffee from O'Henry's and hear an uplifting message that will start out your week in a positive way.

Treat Yourself

—do something special just for you at least once a week. Put an extra scoop of sugar in your coffee. Have a piece of dark chocolate with your glass of red wine after the kids are in bed. Take time to read that book you've been dying to read. Let the kids watch a movie while you take a nice, long bath alone. Whatever makes you feel alive, whatever brings you happiness all on your own, make time for it.
Start right now. Take one step toward being more present. Fight off one negative thought. Just talk as a family! If you are struggling with connection in your home, try these Tips for Open Family Communication. Give yourself a little break that you so desperately need. Choose joy. Connect with God in worship. Mountaintop Church is ready to welcome you and your family and be a resource as you navigate every new season with your kids. Your perspective will shift through small changes and as you change, so will your children and your partner. The entire spirit of your family will adjust in a way that will bring you all closer together. This journey toward "Present Parenting" doesn't happen overnight. Be gentle with yourself. Check back in with us here every month for more posts with practical ways to be present in your family. Let's encourage each other. Share your ideas or success stories with us in the comments.
Source: Don't Miss It: Parent Every Week Like It Counts by Reggie Joiner and Kristen Ivy