Easter Baskets for Infants and Toddlers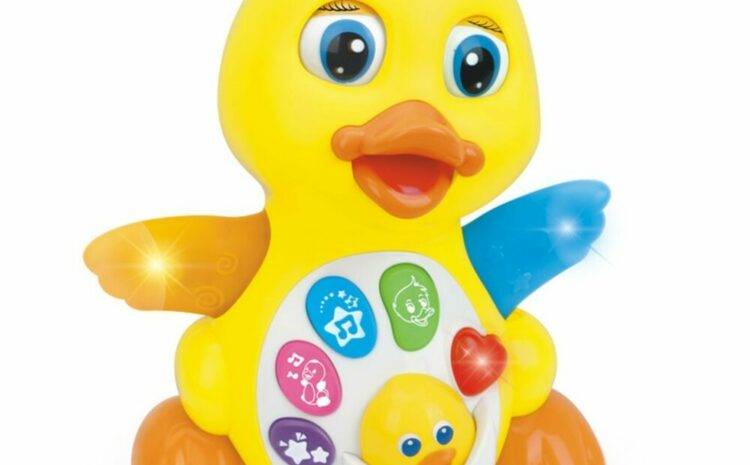 Children of all ages enjoy waking up to over-sized baskets filled to the brim with chocolate and toys. Here are some items your tiny one will love.
Embroidered Chick Personalized Easter Basket
The most important part of your basket is the basket itself. Without it, where are you supposed to put all the goodies? This baby chick basket is adorable and personalized just for your little one.
Infantino Good Bites Textured Carrot Teether
This carrot teether is perfect for Easter and great for babies. It has two teething sides and is easy for little hands to hold.
Wooden Egg Shakers
The egg shape and colorful, spring designs of these wooden shakers will add a festive look to your basket. Not only will these allow for daily egg hunts around the house long after Easter is over, they will also enhance your child's recognition of color and sense of rhythm.
Mega Bloks Building Bag
The Mega Bloks Building Bag comes with 80 classic-colored building blocks in different shapes. They are great for little hands and make for hands-on play that boosts early childhood development. The storage bag also makes cleanup easy.
Pinkfong Baby Shark Official Sound Book
Baby Shark doo doo doo doo doo doo! Good luck getting that tune out of your head, especially once your little one has this book in their hands. They'll be sure to enjoy the different songs and colorful illustrations.
The First Years Stack Up Cups
The Stack Up Cups set comes with 8 brightly colored cups that stack together. They have large numbers embossed on the bottom so your baby can practice counting and number recognition.
Woby Musical Flapping Yellow Duck
The Woby Musical Dancing Duck
will make your toddler happy, while also being a great toy to improve their development. It can help with motor skills, vision, hearing, and rhythm.
Once Upon A Time takes the stress out of creating an Easter basket. They offer a variety of items and baskets to choose from and will even put the basket together for you. Check out the ones we had made!
Boy Themed Easter Basket
This Easter basket is perfect for the little boy in your life. It includes a plush bunny, paper airplane kit, bubble gun, pocket kite, pick up sticks game, Dino Dig, game of jacks, Bling 2O swim goggles, I-Spy secret code kit, and kaleidoscope bug eye.
My First Easter Basket
Babies first Easter will be bunny filled with this basket. It includes a plush bunny with floral fabric ears, Time for a Hug (book and lovie), Beaufort bonnet towel, decorative handmade wooden cross, JJ pastel gingham bunny applique daygown, hand painted wooden sheep tag to personalize basket, and a fabric/plush bunny rattle.