Dr. Chaniece Wallace's death in childbirth highlights the current Black maternal health crisis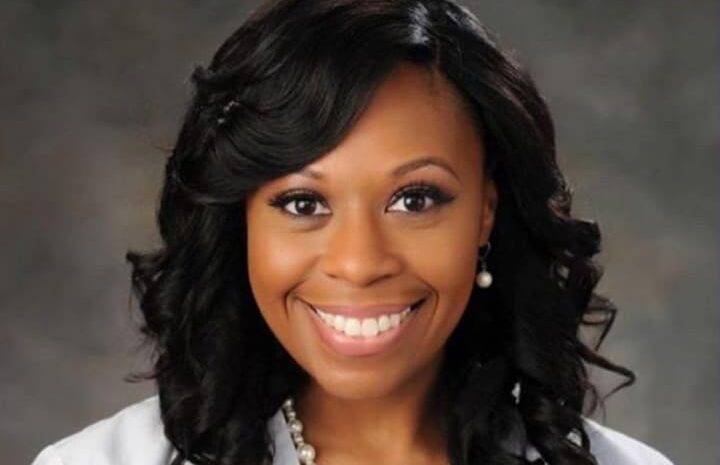 Dr. Chaniece Wallace and her husband Anthony Wallace were so excited to bring their first child into the world. Their daughter, named Charlotte Azaela, was due November 20. Charlotte was born prematurely via C-section on October 20. But this just meant that Chaniece and Anthony Wallace would get to hold their daughter sooner.
"We had discussed all of the many possibilities of her bright future and the limitless paths she could follow," Anthony Wallace wrote on a GoFundMe page.
But Dr. Wallace, who was a pediatric chief resident at Indiana University School of Medicine, won't get to see her daughter grow up. She died due to complications from pregnancy and childbirth.
"Chaniece fought with every piece of strength, courage, and faith she had available," Anthony Wallace wrote.
Dr. Wallace's death highlights a tragic trend that Black women must face: Black women die from pregnancy complications two to three times more than their White and Hispanic counterparts, according to a January 30, 2020, Centers for Disease Control and Prevention (CDC) report containing the first national data on maternal deaths in the United States since 2007.
Dr. Wallace developed symptoms of preeclampsia on October 20. Over the next two days, she underwent surgery and suffered a ruptured liver, high blood pressure, and poorly functioning kidneys.
"The light in the room"
Dr. Wallace was a native of Mobile, Alabama and a graduate of Alabama A&M University in Huntsville. College friends say that she was "the light in the room."
Congresswoman Terri A. Sewell of Alabama's 7th Congressional District posted a message of condolence to Facebook stating that, "Dr. Wallace touched the lives of so many across Alabama and in Indiana."
Sewell is a member of the Black Maternal Health Caucus and a sponsor for the Black Maternal Health Momnibus Act, which is meant to provide funding, data, and more to address the Black maternal health crisis in America.
"We cannot let Dr. Chaniece Wallace's death be in vain," Sewell wrote. "I remain committed to doing everything in my power to ensuring every Black woman has equal access to quality maternal healthcare."
Preeclampsia disproportionately affects Black women
Preeclampsia is a pregnancy complication characterized by high blood pressure, protein in the urine, and swelling of the hands, legs, and feet, and other signs of damage to another organ system, most often the liver and kidneys.
If preeclampsia remains untreated, it can develop into eclampsia, in which the mother can experience convulsions, coma, and can even die.
Preeclampsia, which Beyonce also had, is the most common complication to occur during pregnancy. It generally develops during the third trimester and affects about 1 in 20 pregnancies. Rates of pre-eclampsia and eclampsia are about 60% higher for Black women than White women.
With proper prenatal care and monitoring, most women with preeclampsia and eclampsia and their babies survive. However, Black women are more likely to experience poor outcomes from the condition, according to a 2017 report from the US Agency for Healthcare Research and Quality.
Racial bias could be a key factor in poor Black maternal health outcomes
While some doctors and researchers point to socioeconomic status and access to prenatal care as key factors in these bleak outcomes, the Centers for Disease Control found that the pregnancy-related mortality ratio for Black women with at least a college degree is 5.2 times that of White women. This data and Wallace's death suggest that other factors, such as racial bias in the medical system, are also to blame.
A survey of White medical students and residents found that about half held false beliefs about biological differences between Blacks and Whites – including the idea that Blacks feel less pain than Whites – and were more likely to suggest inappropriate medical treatment for Black patients.
One goal of the Black Maternal Momnibus Act is to diversify the perinatal workforce. This could help to ensure that Black moms would receive proper maternity care and support.
"We must make childbirth SAFE for Black women," Sewell stated.
If you would like to make a contribution in support of Anthony Wallace and his daughter Charlotte, you can make a donation via the Wallace GoFundMe page.