Done With Those LEGOS? Now You Can Donate Them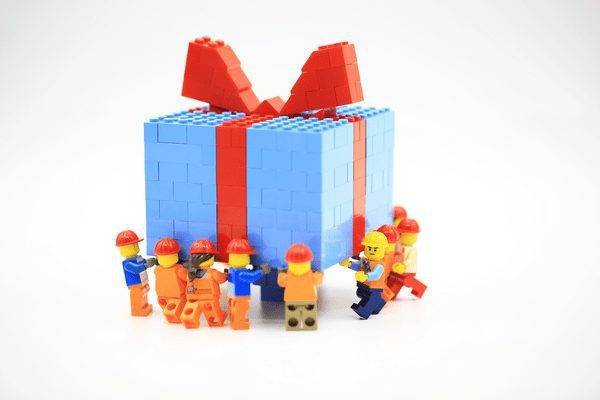 Weary of watching your kids' LEGO collection fill up every container in your house? Tired of stepping on painful plastic bricks that your kids no longer need? At times, you may have been tempted to toss them—but don't even think about it!
The LEGO Group has joined forces with Give Back Box (a charity that "recycles" clothing, shoes, and more) in order to pilot a program called LEGO Replay that makes it easy to donate unneeded LEGOs to kids in need.
"We know people don't throw away their LEGO bricks," said Tim Brooks, Vice President, Environmental Responsibility at the LEGO Group in a recent press release. "The vast majority hand them down to their children or grandchildren. But others have asked us for a safe way to dispose of or to donate their bricks. With Replay, they have an easy option that's both sustainable and socially impactful."
The company accepts any type of LEGO toys: Duplos, partial sets, mini-figures, you name it.
This is an excellent opportunity to talk to your kids about the importance of giving to those who are less fortunate. Explain that the LEGOs gathering dust in your toybox after your children outgrow them (or move on to other interests) could provide hours of fun and learning for other children who don't have as many toys.
During the pilot phase of LEGO Replay, the majoirty of the LEGO donations will go to Teach For America to be used in thousands of classrooms all over teh United States. The Boys & Girls Clubs of Boston will also receive LEGOs for their after-school programs. In spring 2020, the company will discuss the possibility of expanding the program.
Visit givebackbox.com/lego to print a free shipping label for your used LEGOs.  Next, put every unneeded LEGO in a box, affix the label, and put it in the mail. Once the company receives your box, they will clean your LEGOs, repackage them, and distribute them to children in need.
Your donation is even tax-deductible. Plus, by donating to LEGO Replay, you're keeping plastic out of landfills and providing hours of fun and creativity to kids in need. Talk about a win-win!