Chocolate Chip Lactation Cookie Recipe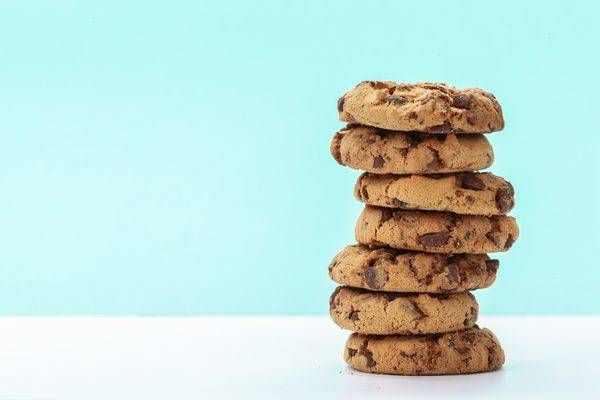 Looking to increase your breast milk supply? Or for a high fiber snack to curb your mid-nursing cravings? These refined sugar-free lactation cookies are great to have on hand, especially during those first few weeks postpartum.
Packed with wholesome ingredients such as oats and ground flaxseed, these lactation cookies are great for boosting milk supply and keeping you full in between meals. They also contain Mommy Knows Best Brewer's Yeast for Breastfeeding Mothers, which is a nutritional supplement said to increase milk supply (it has a bitter taste so it's used sparingly). This recipe calls for white chocolate chips and raisins, which help to mask the bitterness of the yeast but feel free to substitute dark or semi-sweet chocolate.
LACTATION COOKIE INGREDIENTS
Makes about 20-24 cookies depending on the size of scoop used
1 cup butter
1 ¼ cups pure maple syrup
2 eggs
1 teaspoon vanilla
1 ½ cup whole wheat flour
3 tablespoons ground flax
2-4 tablespoons brewers yeast
1 teaspoon cinnamon
1 teaspoon baking soda
1 teaspoon salt
3 cups old fashioned oats
3/4 cup white chocolate chips
3/4 cup raisins or dried cranberries
INSTRUCTIONS
Preheat oven to 350 degrees.
Cream the butter and maple syrup in the bowl of an electric mixer. It will look separated, but will come together once the other ingredients are added.
Add eggs and vanilla and mix to combine.
Mix the flour, flax, brewers yeast, cinnamon, baking soda and salt in a separate bowl.
Add the dry ingredients to the wet and mix to combine, scraping down the sides of the bowl as needed.
Stir in the oats, chocolate chips and raisins and mix until just combined.
Scoop with a cookie (or ice cream) scoop onto a parchment lined baking sheet and bake for approximately 9 minutes, until the bottoms are golden.
Let sit on pan for a few minutes and then remove to a cooling rack.
Store covered at room temperature for several days.
Recipe Notes and Substitutions:
Omit raisins if desired. Substitute dark chocolate for white chocolate chips if preferred.
Coconut oil can be substituted for butter with similar results.
This dough freezes well. Simply scoop dough onto a parchment-lined baking sheet and flash freeze until set. Then bag cookies in a freezer bag and store until needed. When ready to bake, there is no need to thaw dough (keep in mind that cold dough will not spread quite as much as room temperature but that doesn't affect the taste.)