Celeb Moms Open Up About Prepartum Depression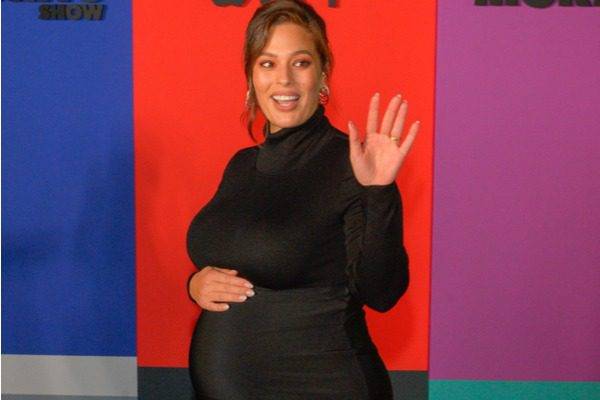 A recent podcast yielded an open and honest discussion about the ups and downs women experience.
When actress Shay Mitchell chatted with supermodel and body activist Ashley Graham on Ashley's podcast "Pretty Big Deal With Ashley Graham," the two women talked in-depth about prepartum depression.
Shay's first child, a girl, was born in October 2019. Ashley is expecting her first child, a boy, in January 2020.
View this post on Instagram

"… I'm pregnant and it's not like I was trying to get pregnant or I wasn't trying. It just happened so it was a surprise. Then all of a sudden my emotions, my mind, my body, things that I always had control over are now totally out of whack," Ashley said during the podcast.
"I can't talk to anybody about it," she continued. "My husband doesn't understand, but he's trying to be as supportive as possible. My mom is like, 'Oh, you'll be fine.' I think I was spiraling a little bit, and I was crying a lot."
Shay said her experience was similar. "I mean, every single thing that you just said is exactly what I went through," she said. "My mom said the same thing, and I'd be crying to her and she'd be like, 'You're just emotional, it's just the hormones.' And, OK, cool, it might be, but you don't want to hear that. Like, yes it is, if it is the hormones I'm still feeling that way. It doesn't take away from this feeling, and it's completely isolating."
In addition, Shay opened up about her previous miscarriage and how it affected her pregnancy. "Because of the experience I'd gone through before with the miscarriage, I didn't want to tell my closest friends that I was pregnant this time because the thought of having to go back to them after and being like, 'It didn't happen this time again,' was really a painful thought for me," she said. But, she said, keeping her pregnancy news private for so long made her feel lonely.
During their talk, Shay and Ashley were struck by how similar their pregnancy emotions were.
"I heard so much about postpartum which is also a real thing," Shay said, "but I'd never heard about prepartum depression."
View this post on Instagram

It's a wonderful thing when celebrities are open with their struggles. It lets all the other moms out there know that they're not alone. Big kudos to Shay and Ashley for starting this important conversation!