Black Maternal Health Expo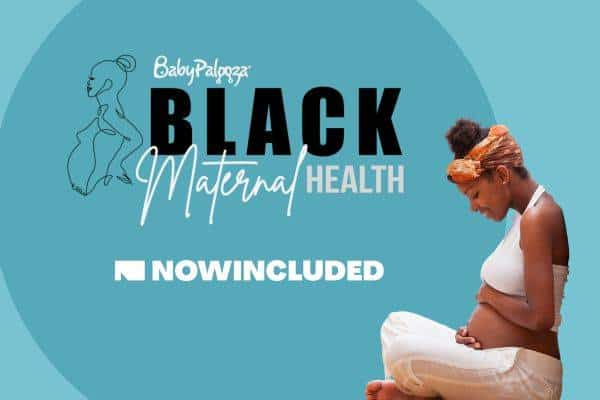 Welcome to the Black Maternal Health Expo at Babypalooza!
In a world where everyone deserves equal care, understanding, and support, Babypalooza's Black Maternal Health Expo powered by NOWIncluded aims to shine a spotlight on the unique needs and experiences of Black mothers and mothers-to-be. We have curated this expo within the setting of the Babypalooza Baby Expo to focus on the pressing issues surrounding Black maternal health.
Why Focus on Black Maternal Health?
Statistics reflect a stark reality:
Mortality Rates: In the United States, Black women are 3 times more likely to die from pregnancy-related complications than white women.
Preterm Births: The preterm birth rate among Black women is about 50% higher than the rate among white women.
Access to Care: Black mothers often face challenges in accessing quality healthcare, which can lead to further complications.
Babypalooza's mission with the Black Maternal Health Expo is to bridge this gap by providing a platform for education, awareness, empowerment, and connection.
What to Expect?
Join us for a gathering of healthcare experts, advocates, and community members who are committed to addressing the unique health challenges that Black mothers face.
Tailored Health & Wellness Practices: Learn about culturally sensitive approaches that cater specifically to the health needs of Black mothers.
NOWIncluded's Mommy Listening Tour: Connect with fellow moms and moms-to-be to share experiences, support, and encouragement.
Professional Insight: Gain access to health professionals specializing in Black maternal health who can provide personalized guidance.
Featured Exhibitors
Pioneering in healthcare equity, NOWIncluded aims to make healthcare more inclusive and accessible for Black mothers. They offer valuable resources and platforms that empower you to take control of your healthcare journey. Tell your story at their Mommy Listening Tour booth.
---
Wellness WorX
Wellness WorX specializes in holistic health solutions that work seamlessly with the busy lives of mothers. Expect products and services ranging from organic prenatal vitamins to guided meditation sessions designed specifically for Black women. Experience wellness in a way that worx for you!
---
Dedicated to promoting breastfeeding within the Black community, Chocolate Milk Mommies is a support network you'll want to know. They provide resources, workshops, and a welcoming community aimed at breaking down the stigmas surrounding breastfeeding among Black mothers.
---
Oasis Women's Health is your sanctuary for reproductive health. Specializing in prenatal and postpartum care, their aim is to provide a comforting, supportive environment for Black mothers. Visit their booth to find out more about their unique approach to women's healthcare.
---
Focused on aligning the body for optimal wellness, Quest for Health Chiropractic offers services specifically tailored to the needs of expectant and postpartum Black women. Whether it's back pain, pelvic balance, or overall wellness you're concerned about, their techniques promise a healthier, happier you.
---
Whether you're an expectant Black mother, a supportive partner, a healthcare provider, or an advocate for equity in maternal care, your presence at this expo will contribute to a broader understanding and a more compassionate community. Together, we can shape a future where Black mothers and their babies thrive.
Join us at the Black Maternal Health Expo, a crucial hub for connection, education, and empowerment. Because representation matters, and every mother deserves the best start.
Babypalooza is FREE to attend but you must register here to get your free tickets.