Best On-the-Go Baby Gear to Add to Your Registry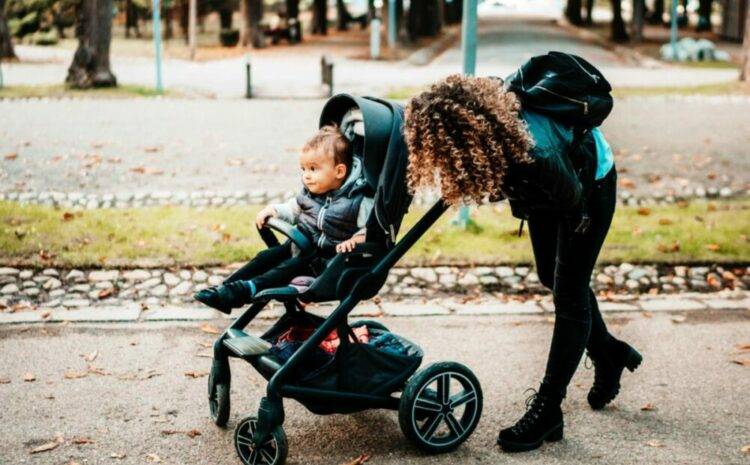 Whether you're making a quick Target run, heading to grandma's house, or taking a vacation, having the right gear is important for making any outing with your baby easier. We've gathered some of our top picks for on-the-go baby gear, from strollers to car seats, to add to your baby registry.
Stroller
This stroller is on the pricey side, but it's so easy to use. It's beautiful and well made, and you can buy the compatible car seat to turn it into a travel system. They also have one that converts to a double stroller and comes with a bassinet.
Car Seats and Accessories
This car seat is compatible with the stroller mentioned above. It's very safe and easy to install with its SmartSecure System. It fits babies up to 35 pounds and 32 inches in height.
Graco 4Ever Convertible Car Seat 
This seat is great to use either from the beginning or to transition into once your baby has outgrown their infant car seat. It transforms all the way up to a booster seat, so you won't have to worry about buying another seat as your baby grows. The seat features an integrated belt lock-off, rapid remove cover, and harness storage.
These are great for protecting your baby from the weather. They can also double as a cover while breastfeeding or on a high chair or shopping cart.
Car seats will cause wear and tear on the seats in your car. Be sure to protect them by putting one of these under your baby's car seat, especially if you have leather seats.
A car mirror is a must, especially if you're driving alone with your baby. It'll allow you to keep an eye on your little one from the rearview mirror without having to stop the car to check on them.
Play and Rest
This Pack 'n Play is a great place for your baby to sleep when you're visiting relatives or in a new place. It comes with plenty of accessories like a light/sound attachment, removable changing table, built-in storage, and a bouncer. All of these will come in handy during those middle of the night diaper changes so you have everything you need in one place. It's perfect for traveling and easy to set up no matter where you are.
These are a lifesaver when your baby is little. With this lounger, your baby can take naps anywhere comfortably. The sides cradle your baby when he's lying down so he feels safe.
Baby Tula Explore Baby Carrier 
Carriers are great for keeping your hands free while out and about with your baby — or even around the house. Whether you're taking a hike or shopping, this carrier will keep you and your baby cool and comfortable. It fits babies up to 45 pounds, so it'll grow with your baby for years to come.
Diaper Bags
Freshly Picked Diaper Bag Backpack 
Since carrying a purse with a baby is not functional, get a diaper bag that looks like a purse but functions as a diaper bag. This faux leather backpack diaper bag is very stylish and will be able to store everything you need in its 10 pockets. Carry it as a backpack, crossbody bag, or as a purse long after your baby no longer needs it.
For a more casual and affordable diaper bag for going to daycare, heading outdoors, or for dad to have, this diaper bag can fit everything you need and still look stylish.