Baby Friendly Butternut Squash Soup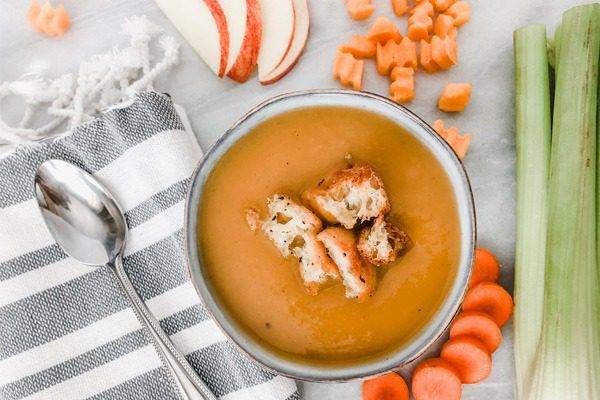 As the air turns chilly, there is nothing more satisfying than a warm bowl of soup. Butternut squash is the quintessential fall veggie and is the perfect base for this creamy vegan and naturally gluten-free soup. Packed full of vegetables, this is the perfect meal to share with a growing babe as well.
Since this soup is pureed, it's great for spoon-feeding. For older babies, let them practice fine motor skills with a spoon themselves! This recipe is very versatile and can be made stovetop or in a crockpot and leftovers can be frozen and stored for 4-6 months.
[tasty-recipe id="28648″]