Attention, Walmart Shoppers: You Soon May Have a New Spot to Breastfeed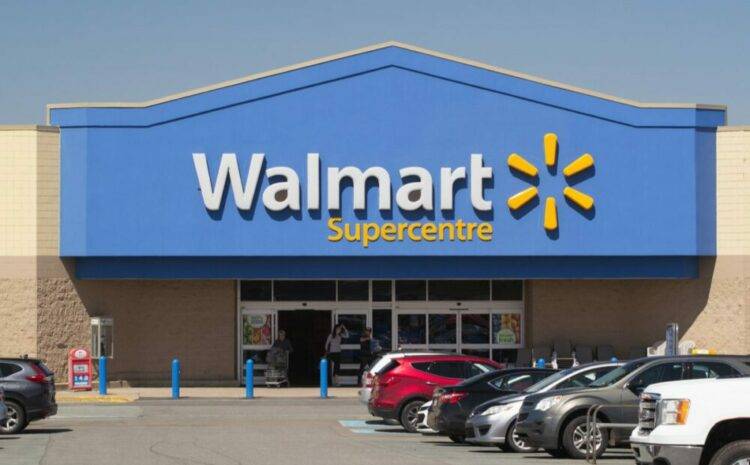 Grocery shopping can be tough for new moms. One minute you're strolling the aisles, deciding between the regular crackers and the organic ones, and then next thing you know, your baby is hungry. Now.
Women are free to nurse in public, but let's face it: Grocery stores aren't always the easiest or most comfortable place to nurse. There's not really anywhere to sit. They can be crowded. And don't even consider nursing in the bathroom—no way.
However, if one trend catches on, you may soon have a private space for pumping or breastfeeding during those long trips to the store.
Private Lactation Pods
As of August 29, Walmart is testing the Mamava Lactation Pod. Moms can access the space by downloading the Mamava app.
The lactation pod offers a private spot for moms to breastfeed or pump. It features a fan and adjustable lights, and it even plays music. Both customers and associates can use the pod free of charge.
Currently, the pod is being tested at three locations: Bentonville, Arkansas; Gilbert, Arizona; and Williston, Vermont. Walmart is seeking feedback from customers to decide whether the pod should be in more stores.
Breastfeeding Spaces: Pros and Cons?
Nursing rooms have historically been a bit controversial. Some moms appreciate the privacy and convenience of having a designated space to pump or breastfeed. These moms are happy to use designated spaces everywhere from fairs to children's museums to airports.
However, others feel that nursing rooms are a way to segregate breastfeeding moms—of empowering managers or employees to say, "Ma'am, you can't breastfeed here. Please use our nursing room." They argue that breastfeeding in public should be normalized and (rightly) believe that moms should be welcome to nurse in public.
What do you think about lactation pods? Let us know!