Alabama's First STEM Preschool Debuts in Auburn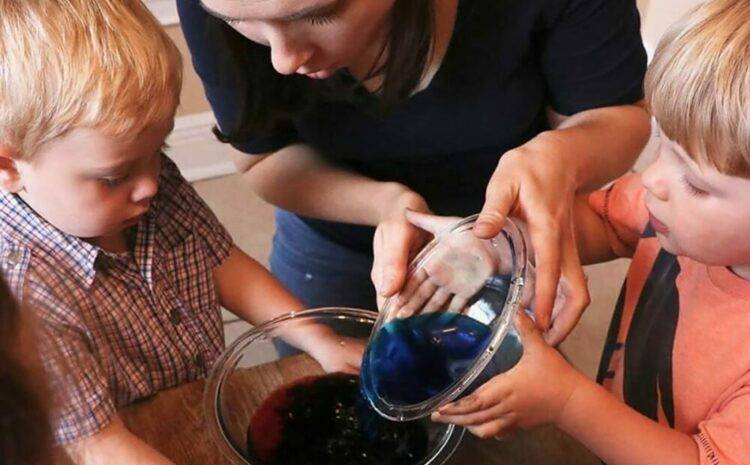 Exciting news for Auburn-Opelika parents: A brand-new STEM preschool is coming to Auburn! Auburn Day School is a half-day, drop-in STEM preschool for children from ages 8 months to 5 years old.
The STEM Preschool Concept
Auburn Day School will focus on a concept-based, hands-on curriculum. Teachers instruct through concepts rather than themes, so the ideas are applicable to every child even without any background knowledge. The classes focus on process—empowering students to learn how to think rather than what to think. Classes also incorporate fine arts, music, dance, and foreign language.
The preschool will be located right next to AO Discover! (Auburn-Opelika Children's Hands-on Science Center), and students who attend the school will also access the museum for special projects, STEM lessons, and more.
Cost and Schedules
Classes are held from 8 to 11:30 a.m. The school is geared toward accommodating families' busy schedules, with its convenient online sign-up and drop-in program.
Another innovative feature is the cost structure: For this program, the fee is $35 per day, with no added fees for materials, enrollment, or snacks. Families can bring children to preschool when it works for them without paying for days they don't attend.
Choosing the Right Class
Auburn Day School's classes are carefully planned to suit students' interests and readiness levels. The school offers a 1- and 2-year-olds' class, a 2- and 3-year-olds' class, a 3- and4-year-olds' class, and a 3- to 5-year-olds' class. The age ranges overlap for flexibility in choosing the right fit for a particular child.
According to the website, "The classes geared to toddlers feature basic STEM activities, more free play, simple art activities, and baby sign language. Classes geared toward preschoolers begin to introduce abstract ideas, challenge students with more complex STEM activities, encourage writing skills, and offer foreign language."
Parents can consider their readiness and social development when choosing a class. But, as the website notes, the drop-in model makes it easy to try more than one class to figure out the best fit.
Why Choose a STEM Preschool?
When you think about STEM (Science, Technology, Engineering, and Math), you might think it's something more for older kids. But there is plenty of research showing that STEM education is extremely beneficial for younger children too.
Integrating STEM in early childhood education can lay a strong foundation for future learning. STEM education can boost language development, foster collaborative and independent learning, and hone problem-solving skills, among other benefits.
Find Out More
Learn more about the school at the Auburn Day School website or on the Auburn Day School Facebook page. You can get more info about preschool and STEM camp options, as well as check out the virtual STEM lessons. You can also get updates on the school's construction process and sign up for the mailing list to receive more information.