A Perfect Home Gym with Just 3 Pieces of Equipment and $100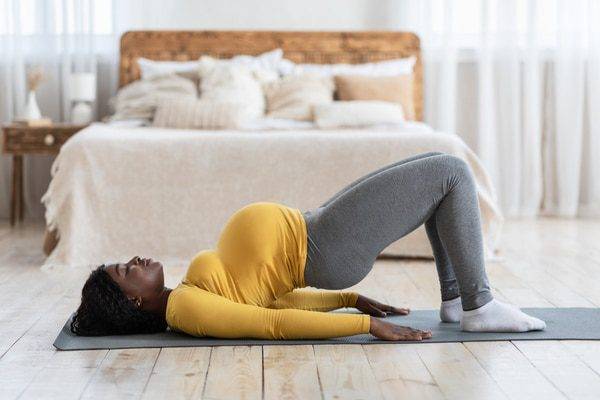 The world has changed and more and more we are creating home spaces for everything. If you are thinking of creating a home gym for your prenatal or postnatal fitness routines I've got good news. You can purchase just three pieces of equipment all for under $100 and have everything you need for a great workout.
Home Gym Equipment Picks
Just one set of dumbbells can take you a LONG way in any workout! If you're just starting out, I would suggest purchasing a set of 8-10 pound weights. As you get stronger, you can add sets in 2-5 pound increments as needed. This really versatile piece of equipment is one you'll see in 100% of my programs, unless a client does not have access to a set.
The power of the mini band is unmatched by any other. I LOVE mini bands. They add a little POW to squats and other glute exercises and you can use them for pushing, pulling, and much more. Plus, they only cost $10 on amazon- yep, you read that right. Little PSA though- kids also love mini bands and are notorious for stealing them and squirreling them away. You might need two sets. 😉
You can most definitely get by with just the first two pieces of equipment. Many of my clients do or they use Therabands in place of pull up bands. That being said, I love the versatility of pull up bands. If you're a beginner, you can purchase just one or two of the sizes and add when you build strength. However, most pull up bands come in a set of 5 colors which is a great way to vary your resistance and build strength. Plus when your mini bands inevitably go missing, these bands can take their place in many situations. I just bought these with handles and am loving them.