A New Law in Tennessee Supports Grandparent Caregivers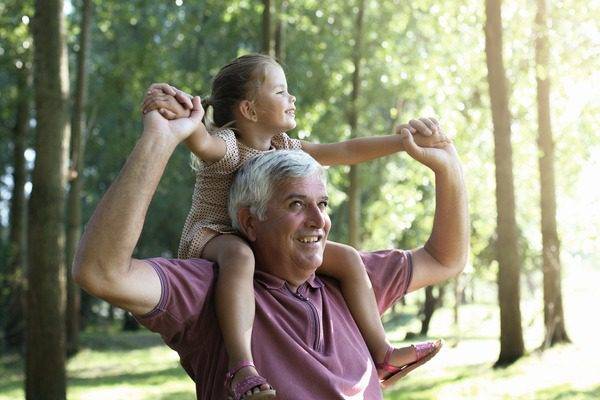 For many families, grandparents are a blessing. They love their grandchildren, play with them, teach them, and maybe even babysit. In other families, grandparents truly go above and beyond by stepping up and become primary caregivers of their grandchildren.
Approximately 77,000 grandparents are actually raising their grandkids in Tennessee, according to Census Bureau estimates. The reasons for this vary. In some cases, parents simply are unable to care for their children. A parent may be incarcerated, or perhaps they neglect or abuse their children. Sometimes grandparents must step up because a parent abandons their child. In other cases, it's because a parent passes away.
And now, a new law in Tennessee states that courts must tell grandparent caregivers that they might be able to access resources, including financial assistance, through the Relative Caregiver Program (which is part of the Tennessee Department of Children's Services).
Tennessee's Relative Caregiver Program
Senator Richard Briggs (R-Knoxville) sponsored the measure. He told the state Senate Judiciary Committee that caregivers who are relatives don't receive a monthly stipend the way other foster parents do.
"You can imagine a grandmother who's single, living on $500 or $600 of Social Security," Senator Briggs said, "and now, all of a sudden, she has two kids from a daughter who's in prison. How is she going to manage?"
The Relative Caregiver Program can connect grandparents and the children they are raising with vital resources, including counseling for children, support group access, respite care, advocacy assistance, and potentially financial assistance. The Department of Children's Services (DCS) contracts with private agencies to offer these services.
The DCS has been doing its best to publicize the program so grandparents and other relative caregivers can access needed services.
According to the program website, the program is designed to help in cases where both parents are deceased, a parent is incarcerated, a child is abandoned, or a child is being neglected or abused.
The website defines a relative caregiver as one related to a child "by blood, marriage, or adoption." The relative caregiver must be the primary caregiver (either by informal or legal arrangement). The relative caregiver (and their spouse) also must be willing to participate in an in-home assessment and provide any relevant supporting documentation. The child must be 18 or younger (though the age extends to 19 if the child will finish high school or vocational/technical training before turning 20).
Grandparent caregivers can learn more at the Relative Caregiver Program website or by calling 833-984-1498.