A Father's Day Letter to My Daughter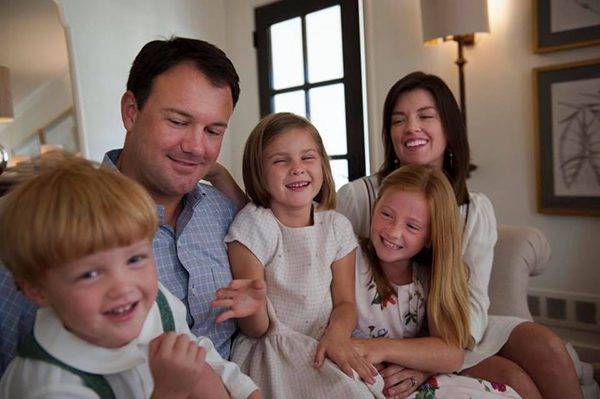 As we all pause this Father's Day to thank the number one man in our lives, I decided to write a letter to my eldest daughter Margaret detailing the amazing way my husband helped me recognize that I was suffering from Postpartum Anxiety and Postpartum depression disorder.
Dearest Margaret,
By now you know how much your daddy loves and adores you. From the minute you were born I swear, the two of you locked eyes and ever since then you've held a piece of his heart in your tiny little hand. I want you to know that your father is a superhero. He may not wear a cape, or scale tall buildings but he has done more for us than you can imagine.
After you were born, something happened in my head. It was in no way your fault sweet girl. But things just weren't connecting the way they should. I felt disconnected. From you, from your daddy and myself. I went through the motions and deep inside I thought this was how life would be from now on. It felt like an out-of-body experience. You probably don't know what that is though. It was like I was watching everything from above. It felt like I was observing a stranger, like it wasn't really me holding you, feeding you, and changing your diapers. I would lay in the dark of my bedroom tears streaming down my face yet I was feeling nothing.
Again, sweet girl, this had nothing to do with you. You were not the cause of any part of my disease. I know now that it is a disease. But I didn't always know that.
Do you know how I found out? Your daddy gently and lovingly suggested that it might be. He opened the door to our dark bedroom and let the light flood in. He helped me say out loud that something wasn't right and that I needed help. That was almost ten years ago.
It wasn't easy for him. But he did the hard thing because he loves me and he loves you and your sister and brother. It is easy to honor him on Father's Day for all of the ways he loves us all so well. The softball coaching, the fishing trips and all the other fun things your daddy does for you. But I wanted you to know that he helped give you your mommy back too.
Love,
Momma