7 Transracial or Transcultural Adoption Tips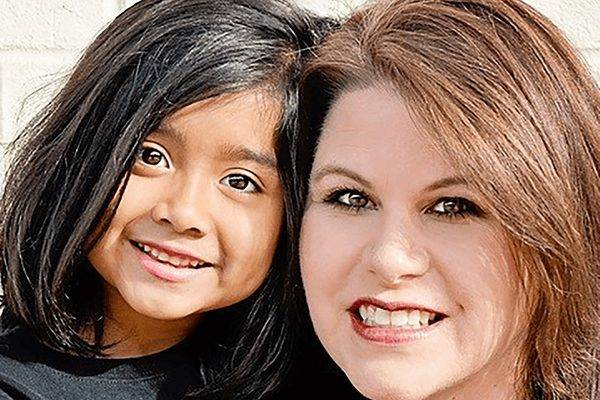 When parents decide to adopt, a variety of factors come into play—their child's health, gender, personality, and more. One topic isn't always discussed: adopting a child from a different race or culture. An estimated 40 percent of adoptions are transracial. For parents considering this type of adoption, it's important to go into the process with eyes wide open.
We spoke with Karen Belcher, RN, CPN, a pediatric nurse clinician and clinical program coordinator at UAB International Adoption Clinic as the mother of a daughter who was born in Guatemala. Read on to get her valuable advice for parents considering transracial or transcultural adoption.
Tips For Transracial or Transcultural Adoption
1. Do some soul-searching.
For many parents, a typical initial reaction is to say, "Of course I can love a child who's different from me!" But Belcher emphasizes the importance of truly looking within to see if you're prepared to parent a child of another race. Attachment is difficult under even the simplest circumstances, and bringing a different race or culture into the equation can add another layer of complication for some families.
"Think down the road," Belcher says. "Everybody loves a cute baby, but as kids get older and their interests and activities develop, the dynamic can change. Your child will most likely have friends and date a person of their race. How do you feel about changing that dynamic in your family? Are you accepting of other races? If you live in an area with racial tensions, there is more reason to be prepared." The key, she says, is to start educating yourself early. "You need to be proactive, not reactive," she says.
2. Talk to your family.
After talking to your immediate family, it's important to sit down and have an honest discussion with your extended family: aunts, uncles, cousins, grandparents, everyone. Though many people don't think it's an issue, Belcher stresses the importance of talking to family members about having someone of another race join the family.
"The goal is for your child to become part of the entire family," Belcher says. "If someone in your family has issues with that, you need to talk about it and possibly make hard decisions." Will you press on with the adoption? Limit contact with that family member? It's certainly something you will need to deal with.
3. Seek support.
Adopting a child is a major life event, and it's important to prepare everyone in the family. Belcher advises comprehensive pre-adoption education, which is available through many agencies as well as adoption clinics. You can also attend classes and seminars geared specifically to the type of adoption you're pursuing.
In addition, it is a good idea to find some local families/support groups who have also adopted from the same country. These groups can provide not only parental support but also help children with identity struggles. They can spend time with other children who are like them.
4. Consider all the factors.
Take a look at your local schools, churches, groups—anything you'll be involved in. "The goal is for your child to be welcome," Belcher says. On a smaller level, you'll need to think about the details. "Even something as simple as hair can be an issue," Belcher says. "Do you know how to take care of hair that needs special shampoo and oils? The goal is not to force your child to be your race, but rather embrace and incorporate theirs."
5. Temper your expectations.
When you bring home a new family member, it's natural that you're excited to attend activities and introduce them to everyone you know. But Belcher notes that it's vital to "cocoon" while your child adjusts to a new home during a difficult transition period.
You should also set appropriate expectations for family and friends. They are going to want to visit as soon as you are home, but this is overwhelming for a child that is transitioning to a new home. Tell them that they can support you best by honoring this time and giving your family time to settle in.
6. Increase your awareness and sensitivity level.
"Be sensitive in the language you use," Belcher says. "People don't realize until they say something that their comments can be hurtful."
Sometimes a child is so well accepted into the fold that their family forgets their race is different. For instance, a family member may make a comment about a news story without realizing that it is affecting the child.
"When my child saw on the news that there was a mudslide in Guatemala and many people were killed," Belcher says, "we had to talk that through because she knew that it was her native country." Sensitivity and awareness are crucial.
7. Embrace your child's native race and culture.
Though it may be a challenge, it's a good idea to keep your child connected to their culture. Look for cultural events in your community that may help your child connect with their birth country. You can also serve cuisine common in their native country, collect souvenirs, or even plan a visit when your child is older.
It's also important to "teach them about their home country with love and affection," Belcher says. "You don't want to send the message, 'We saved you.' Saving a child isn't the sole purpose of adoption. Negative comments about their place of birth can create negative feelings about themselves, so we encourage you to frame their country and culture as positive."