6 Easy Places to Buy Diapers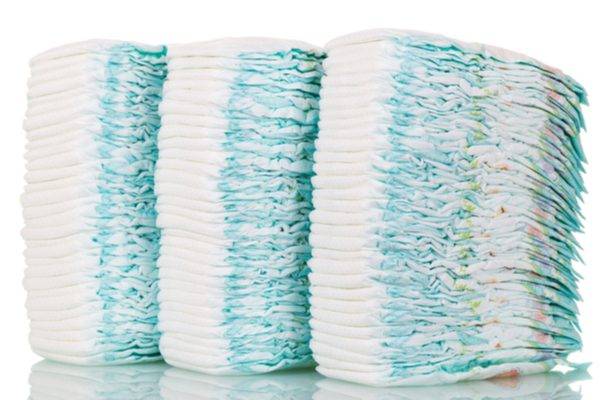 Keeping a full stock of diapers on hand is a never-ending job. Whether it's tracking down the perfect size or finding the brand that fits your baby just right, having a go-to place to find your diapers helps make motherhood a bit easier.
Here are 6 well-stocked places you find diapers for your baby
Shop here and you'll have the pleasure of automating your deliveries. Sign up for an Amazon Prime subscription and receive 5% on your first order of regularly scheduled diapers. Prime members can also save up to 20% on related items like wipes and baby food.
You can count on Walmart's shelves to offer a variety of brands and sizes. From eco-friendly companies like Seventh Generation to familiar staples like Huggies, Walmart provides the convenience you need to with many budget-friendly options.
Though you can stop by one of their 4,700 locations across the U.S, Walmart.com makes online orders easy and offers free in-store pickup or 2-day home delivery.
Co-founded by Kristen Bell and Dax Shepard, Hello Bello offers premium baby products at non-premium prices. Each diaper bundle comes with 7 packs of diapers and 4 packs of wipes (60 wipes each). Hello Bello offers a 20% discount off all purchases for first responders and active members of the U.S. military.
Whether you're looking for cloth diapers, organic brands, or little swimmers for the beach Buy Buy Baby has quality options to meet all of your needs. Since the store specializes in baby goods they're the perfect place to find large quantities of diapers and offer free shipping on orders of $49 or more.
Target's subscription service saves you 5% on every diaper order and an additional 5% if you checkout using your RedCard. You'll also have the flexibility of creating a shipment schedule that will have diapers at your door with no additional shipping fees.
With traditional brands available and cost-friendly options like Target's Up and Up, you can easily find what you need whether in-store or online. You can also take advantage of grocery delivery services like Shipt and Instacart to have your diapers delivered right to your doorstep without ever leaving your couch.
Specializing in supersized packages of diapers, wipes, and related supplies, Costco makes it easy to remove one more thing from your to-do list. Buying in bulk eliminates the need for multiple trips and online reminders at the expense of a smaller selection.
Though membership is required to take advantage of deals, free shipping, and drop-off via grocery delivery services can make it all seem worthwhile.
Where is your favorite place to buy diapers?