5 Ideas for a Fun Virtual Family Night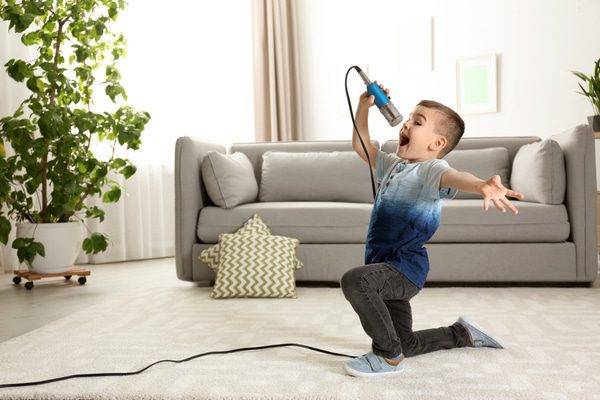 This year has looked a little different for everyone due to the COVID-19 pandemic. Without the ability to gather like we used to, friends and families have turned to virtual activities. As we approach the holidays, there may be family members or relatives you won't be able to see. But there are still some fun virtual games and activities that you can do that will make you feel like you're right there together. From cooking "together" to classic games reimagined, here are 5 fun ideas for a virtual family night.
1. Cook together via Zoom. The family that cooks together, stays together. Take a virtual family dinner to the next level by actually cooking the meal together. Find a recipe that everyone likes and feels comfortable making, and then cook side by side on Zoom, Facetime, or Skype. If you have a device like the Facebook Portal, it can follow you around the kitchen so you don't have to worry about readjusting your device. If your family is not into cooking, you can do this with a craft instead!
2. Host a virtual scavenger hunt. This is a fun one. Host a virtual scavenger hunt using items found around the house. Make a list of household items like a clock, a spatula, a toothbrush and more. Give all participants the list — the first to return with all the items and show them on Zoom wins a prize!
3. Have a virtual game night. This is the O.G. of virtual gatherings. In fact, virtual game nights existed for long-distance friends even before the COVID-19 pandemic, thanks to Jackbox and House Party. There are plenty of games you can play virtually, including Pictionary, Jeopardy, Family Feud, and trivia. There are even online murder mystery games that you can purchase.
4. Play the Telephone game or storytelling game. Remember the classic game of Telephone? Give this one a high-tech upgrade by playing it over video chat instead. Ask everyone but two initial participants to turn off their computer's volume while one person whispers a phrase to the other. Then have that person relay it to the next, and so on. It's even funnier virtually with how hard it already can be to hear people! You also can play the storytelling game over Zoom, where each family member says a line or word to start the story and you take turns adding to it.
5. Show off your talents. Who doesn't love a good family talent show? Ask each relative to bring their best skills to the virtual table and show what they can do. Whether it's singing, dancing, performing magic tricks, or demonstrating their art skills, both kids and adults will get a kick out of this. Just make sure you don't crash into your computer while showing off your expert gymnastic moves!