3 Items That Helped Me During My First Year with Twins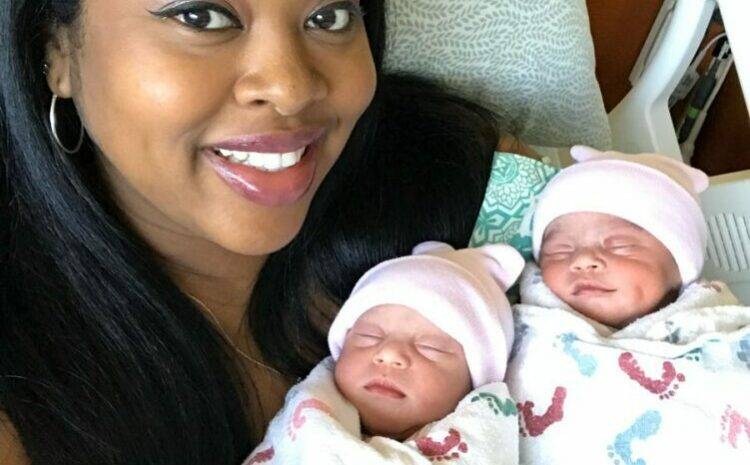 Without these items I'm almost certain that my first year as a twin mom would have been frustrating and much more stressful.????
Twin Z Pillow + 1 Teal Cover + Free Travel Bag!
This pillow was one of my very first twin gifts!???? I was able to use it as a pregnancy pillow before the girls were born. Once the babies arrived I was able to use it for nursing and bottle feeding, tummy time and infant support. It was extremely helpful with tandem nursing and it was always nice to have a safe place for one baby, while I was tending to the other!

This sound machine has been such a Godsend, we now have FOUR of them in our home. A dear friend introduced me to this particular sound machine, I purchased one and haven't looked back. If you have multiples or multiple little children, this is the item for you! My children sleep soundly through one of their siblings crying in the middle of the night, thunderstorms and any other loud noises or disturbances that could wake a sleeping child. When we're traveling, nap time and bedtime aren't a hassle. Our babies hear the sound machines come on and they already know that it's time for bed! We LOVE our LectroFans!????
When feeding multiples you most definitely need a dependable high chair. I went with the Graco DuoDiner line because of the three-position, one-hand adjustable reclining seat. This high chair also has infant head and body support that helps ensure every meal is a comfortable one. The space-saving booster caught my attention and is a great feature for when your multiples are older! An added bonus is the removable tray top that makes cleanup SO easy! Never fear when buying Graco products, Graco's customer service is AMAZING!✨
If you or someone you know is having multiples, these 3 items are a perfect place to start.☺️