11 Books for Kids to Read During Black History Month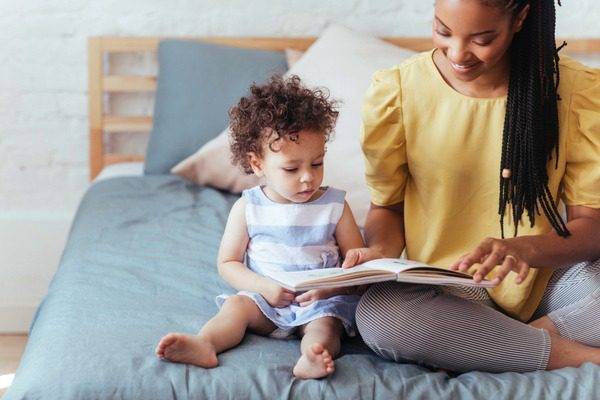 February is Black History Month and there's no better way to start introducing and teaching your little ones about the history and accomplishments of black trailblazers than with a good book at storytime.
From jazz and the March on Washington to Mae Jemison and Martin Luther King, Jr., here are our picks for children's books to read to your child during Black History Month and year-round.
Henry's Freedom Box tells the true story of Henry Brown, a slave who mailed himself to freedom. After his family is torn away from him and sold in the slave market, Henry gets help to mail himself in a wooden crate "to a place where there are no slaves."
This Jazz Man playfully introduces children to nine jazz giants and teaches them how to count. The tuneful text and fun illustrations will have you and the kids up dancing.
Featuring 18 trailblazing black women in American history, Dream Big, Little One is the perfect bedtime story to read to little dreamers. The women on these pages all took a stand against a world that didn't always accept them. They continue to inspire people everywhere.

I'm sure you've all seen the movie based on this true story. Now, Hidden Figures has been adapted into a children's book to bring the incredibly inspiring story of four black women who helped NASA launch men into space to younger readers.
Miles is making his first trip to the barbershop. But, he's scared of the sharp scissors, razors, and thought of picking a new hairstyle. With the support of his dad, the barber, and other men in the shop, he makes it through his first haircut. This book captures an important moment in a boys life and celebrates African-American identity.

Celebrating different hair shapes, textures, and styles, Princess Hair spotlights the beauty and diversity of black hair, showing young readers that all hair is princess hair.
Based on true events, The Story of Ruby Bridges tells the story of Ruby, a child who desegregated an all-white elementary school in Louisiana in 1960.
On August 28, 1963, more than 250,000 people gathered for the March on Washington. The march ended with Martin Luther King, Jr. giving his now historic "I Have a Dream" speech. We March recounts this event and brings it to life for even the youngest of readers to experience.
A part of the Ordinary People Change the World Series, I am Martin Luther King, Jr. tells the story of Martin Luther King, Jr. and how he bravely led the way toward racial equality in America. The series also has books for Rosa Parks, Harriet Tubman, and Jackie Robinson.
Audrey Faye Hendricks was the youngest child to be arrested for a civil rights protest in Birmingham, Alabama. When she heard grown-ups talking about wiping out Birmingham's segregation laws, she intended to be right there with them to make a difference. This inspiring story proves you're never too little to make a change.
Mae Among the Stars is a picture book inspired by Mae Jemison, the first African American woman to travel in space. It will inspire young girls to reach for the stars and aspire for the impossible.
Did we miss any of your favorite books that you'd like to see on this list? Let us know in the comments below!