10 Nursery Furniture Items That Should Be On Your Baby Registry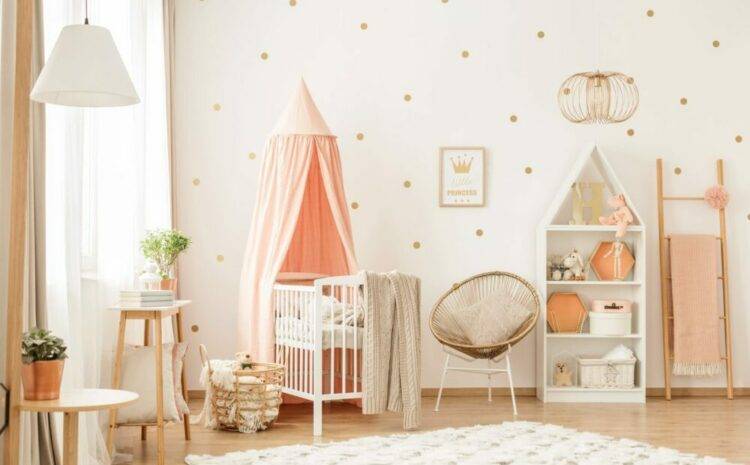 Decorating your child's nursery can be an exciting time during your pregnancy, but the wide variety of nursery furniture items on the market can make the process seem overwhelming. We've gathered some of our top nursery furniture picks, from cribs and accessories to baby monitors and smaller essentials you may overlook, as well as decor items that will work in any baby nursery. Add these items to your baby registry and let the decorating begin!
Crib and Accessories
This crib is non-toxic, neutral, and stylish. It transitions all the way from a crib to a daybed, which means you won't have to worry about buying another bed for your little one for years to come.
Pure Core Crib Mattress With Dry Waterproof Cover
This mattress is non-toxic and comes with a waterproof mattress pad, perfect for preventing stains from spills or accidents.
Sealy Waterproof Fitted Mattress Pad
This waterproof protective barrier is hypoallergenic and quilted for comfort. And trust me, you're going to want to have extras.
When it comes to sheets, it's always best to have a spare. That way when you need to wash one, you have another ready for your baby to lay on.
Baby Monitor
This monitor tracks your baby's sleep and now has a swaddle or band you can put on your baby that tracks their breathing. It's compatible with smartphones and the Echo Show.
Essentials
Hatch Baby Rest Sound Machine and Night Light 
This sound machine and night light allows you to control everything from your phone. This feature is so helpful when you have to go into your baby's room at night to feed or soothe them. Just turn the nightlight on from your phone and you'll easily be able to see what you're doing.
A humidifier, night light, and diffuser all in one?! Yes, please! The night light also has a range of different colors so you can set a dreamy ambiance in your baby's nursery.
Decor
You have to have somewhere to put all those toys. Storing them in fabric cubes in a shelf like this will prevent a toy chest from taking up space in the nursery. This cube shelf also allow extra space for any small decor items like pictures, books, or stuffed animals.
You'll need some cubes to go inside your organizer shelf. I love how simple and gender-neutral these cubes are. You can find just about any color and design to match your nursery; just make sure you get the right size for your shelf.
Chances are you will or already have gotten a large assortment of books for your little one. These floating bookshelves are a great option for displaying your collection of children's books in the nursery.